Bill Belichick Reveals Inspiration For Ripping Tom Brady In Patriots Meetings
Bill Belichick famously called out Tom Brady during meetings throughout the legendary quarterback's career in New England. There are stories upon stories of Brady drawing his head coach's ire with all of his teammates watching.
But what started it all? Why did Belichick feel it was necessary to hold Brady as accountable as he would any other player on the roster?
Well, Belichick himself offered some insight Monday night.
In a fascinating turn of events, the Patriots head coach was a surprise guest during the latest episode of the "Let's Go!" podcast, which is co-hosted by Brady and Jim Gray. Belichick and Brady had a lot to say, with the former taking time to honor his longtime quarterback, who got emotional multiple times during the interview.
At one point, Belichick revealed his inspiration for ripping Brady during Patriots team meetings. He also said that Brady encouraged and welcomed the admonishments.
Here's an excerpt:
"Players, they always come back and say, 'Hey, the first meeting, Belichick got on Brady. … Like, Christ, if he's gonna talk to Brady like that, I better be straight. I know what's gonna happen to me.' And actually, where I got that from was Coach (Bobby) Knight. Because Coach Knight told me that's what he did with Michael Jordan on the Olympic team. He said, 'You know what Michael? I'm gonna rip your ass. Because I can't rip some of these other guys without ripping you.' And Jordan said, 'Hey, bring it on, 'cause I need that and that'll help me with my teammates.' And it was kind of a similar thing with Tom. He told me he appreciated it."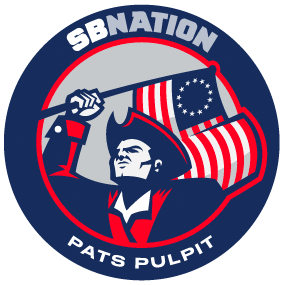 More Patriots coverage from Pats Pulpit
What losing Nick Caley means for Patriots
Pats Pulpit debates: Most underrated Patriot ever?
Former Patriots coach dies at 75
Much has been said about the Brady-Belichick relationship in recent years, with Brady and his family even fueling speculation over a rumored rift between the two legends.
But Monday night's podcast reinforced the reality that Brady and Belichick still hold a significant amount of respect for one another. And if Brady had any doubt about how Belichick felt about him, knowing his coach thought he should be treated like Michael Jordan should tell him all he needs to know.

The post Bill Belichick Reveals Inspiration For Ripping Tom Brady In Patriots Meetings appeared first on NESN.com.
Bill Belichick Reveals Inspiration For Ripping Tom Brady In Patriots Meetings
Linkz Radio is a Division of
❤Shy Paris Entertainment ||||| International Spectacular Events, Stellar Event Planning and Management, & Celebrity Booking Agency. Please contact us as we can provide you with both international and/or local renowned full service event planning and management, & celebrity bookings at shyparisentertainment@gmail.com or
CONTACT: Email: shyparisentertainment@gmail.com
Facebook: ShyParis Youtube: @Shyparis Twitter: @Shyparisent Instagram: shyparisentertainment Whatsapp: 1-437-259-3399
✶✶✶✶✶✶✶✶✶✶✶✶✶✶✶✶✶✶✶✶✶✶✶✶✶✶✶✶✶✶✶✶✶✶✶✶✶✶✶✶✶✶✶✶✶✶✶✶✶✶
SHY PARIS ENTERTAINMENT COMPANIES
✅ ShyParisentertainment.co – https://shyparisentertainment.co
✅ Shyparisbookings.com – https://shyparisbookings.com
✅ Linkzradio.com – https://linkzradio.com
✅ Klublinks.com – https://klublinks.com
✅ Shypariswebdesign.com – https://shypariswebdesign.com
✅ ❤️ Shyparis – htttps://shyparis.com❤️
Powered by WPeMatico