"Catch a Vibe" with versatile rapper, Olo Pack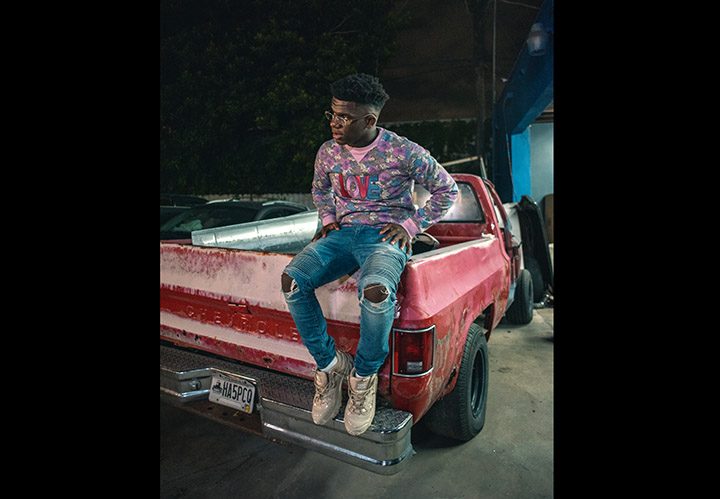 Success comes to those who grind with patience and Olo Pack is strategically building his come up, outworking the competition with quality releases.
Eleazar Devalon, originally from Cabaret, Haiti, is now home to West Gate, Florida. His life has been one with up and downs, trials, and tribulations, but Olo was never one to quit and lay down and be stomped on. Coming up, his parents worked a day in and day out trying to provide a life where they had what they needed, not able to give Olo everything he wanted. Watching his parents grind throughout life, his understanding of their dedication to working never resonated until now. Having grown up and dedicated his life to building his career as an artist, he now adopts the hard-working mentality learned from his parents. Recently losing his dad, he continues his legacy through his music and coming success, keeping in mind that nothing is gained without working for it, especially in the music industry.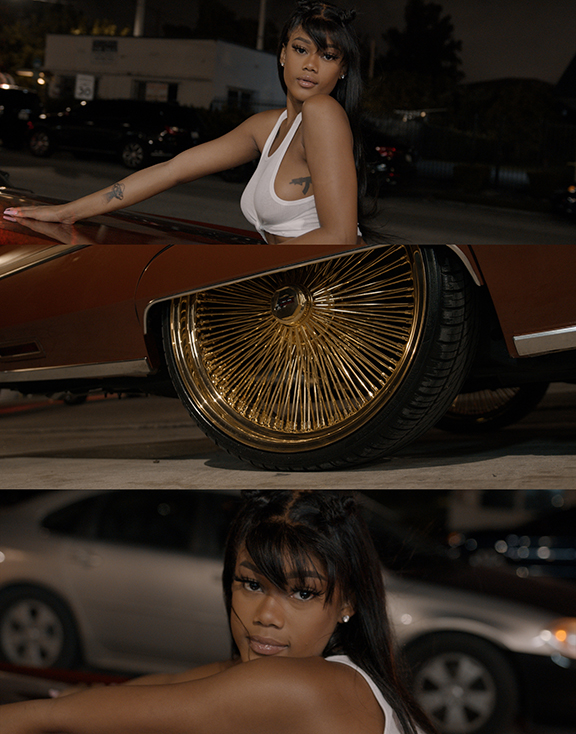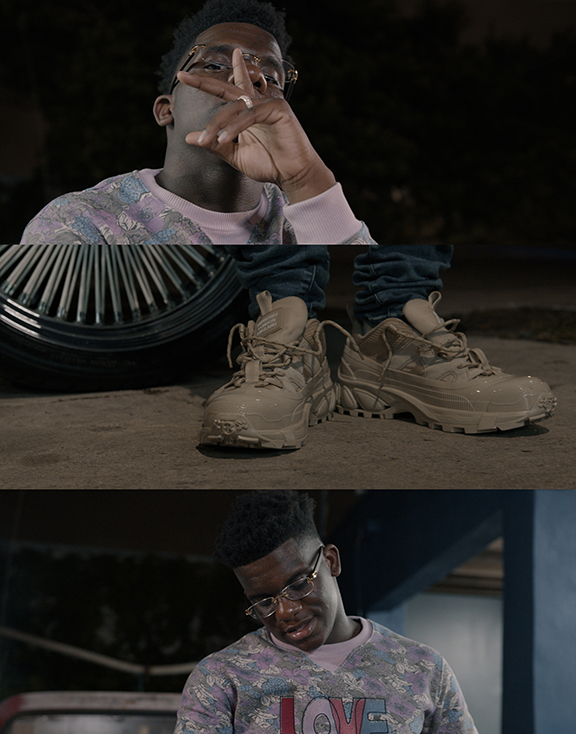 Olo's music isn't quite like any other artist in the game. His music while catchy and trendy is connected to Olo's experiences and emotions. Often times his pain and personal feelings can be felt within the melodies and lyrics of every song. Olo shares with the world a bit of himself in his raps, and that's what has gained him the recognition and come up that has been brewing. His persona is real, and his music is authentic, heartfelt, and encompasses many different styles, while still being something fans can vibe and ride to.
Being a loner, Olo jumped into the street life at the age of 14, but unlike many others who lost their way to that life, he developed as a man and realized that the streets only led to death or being incarcerated. Not only a rapper that understands the struggles of the street, but one that has the mentality of a Boss, knowing what decisions aid his success and which can bring his downfall.
His musical influences include notable artists like Kodak Black, Lil Poppa, Meek Mill, and Roddy Ricch. Their inspiration in his style and sound has helped him develop his craft to the point of finding his own individuality as an artist. Olo Pack has a list of hits under his belt in his recent rise into the spotlight, "Hide The Ball," "Hesitate," "With That," "Neighborhood Villain," "Intro," and the list goes on. His work ethic is precise, and his focus is set on becoming hip hop's next big artist out of Florida. 
View this post on Instagram
His most recent release, "Catch A Vibe" featuring Hotboii along with its accompanying music video arrived on YouTube on November 15th, 2020, and it has been receiving plays on numerous streaming platforms. Its melodic composition makes it impossible not to vibe along to and the lyricism flows perfectly in sync with the tracks instrumental to create a song that is both a banger and something that showcases Olo's versatility over any style. The visuals are crisp, clean, and shot in a mansion with Olo and Hotboii flexing before luxury cars and poolside women. The track is drawing more attention to Olo, and it is exactly what he planned for as he has a lot on the way waiting to be released to his fans.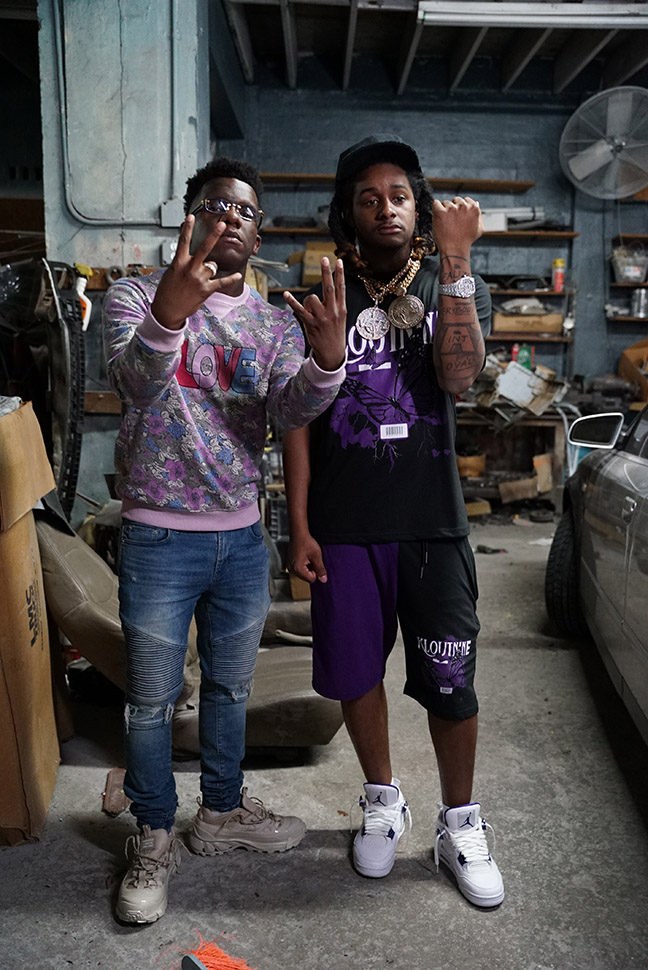 With a solid team behind him, Olo has partnered with SolidSquad MusicGroup (SSMG) and RightNow Music (RNM), which has helped build his brand and made connections to work with major artists like the aforementioned, Hotboii, YFN Lucci, FCG Heem, OMB BloodBath, Jay Band$, and TTG STVX. Olo is keeping up a steady momentum and expanding his brand and reach in the industry. 
Olo came from the bottom, being taken advantage of and used in the early stages of his journey as a rapper but learned the game and separated himself from the fake. His change in movements and grind has made him an artist that has done shows throughout South Florida, Central Florida, and Atlanta areas even within the pandemic where many other rappers struggle to be booked. His talent speaks for itself and will continue to elevate him to a position to win.

Even though his music has been racking up the streams and his recent release "Catch a Vibe" is getting the praise it deserves, Olo is still on his grind, working with producers like 22kboomin, iambubbaaa, dmajor97, geraldoliive, clipzy beats, and 1040 among others. His upcoming project "Pandemic Politics" will be a representation of all his hard work during the lockdown. It is said to be his best compilation of music to date and will be the project to break his career into the ranks of the elites in the industry. Olo Pack is the next up and will be an artist that remains throughout time. What is to come is a must-listen. Stream his music and new single "Catch a Vibe" and stay tuned to his socials for updates on upcoming projects.
The post "Catch a Vibe" with versatile rapper, Olo Pack appeared first on Raptology: Rap News – Rap Music – Rap Contests – Rap Articles.
"Catch a Vibe" with versatile rapper, Olo Pack
Linkz Radio is a Division of
❤Shy Paris Entertainment ||||| International Spectacular Events, Stellar Event Planning and Management, & Celebrity Booking Agency. Please contact us as we can provide you with both international and/or local renowned full service event planning and management, & celebrity bookings at shyparisentertainment@gmail.com or
CONTACT: Email: shyparisentertainment@gmail.com
Facebook: ShyParis Youtube: @Shyparis Twitter: @Shyparisent Instagram: shyparisentertainment Whatsapp: 1-437-259-3399
✶✶✶✶✶✶✶✶✶✶✶✶✶✶✶✶✶✶✶✶✶✶✶✶✶✶✶✶✶✶✶✶✶✶✶✶✶✶✶✶✶✶✶✶✶✶✶✶✶✶
SHY PARIS ENTERTAINMENT COMPANIES
✅ ShyParisentertainment.co – https://shyparisentertainment.co
✅ Shyparisbookings.com – https://shyparisbookings.com
✅ Linkzradio.com – https://linkzradio.com
✅ Klublinks.com – https://klublinks.com
✅ Shypariswebdesign.com – https://shypariswebdesign.com
✅ ❤️ Shyparis – htttps://shyparis.com❤️
Powered by WPeMatico