DB Kash – Child Support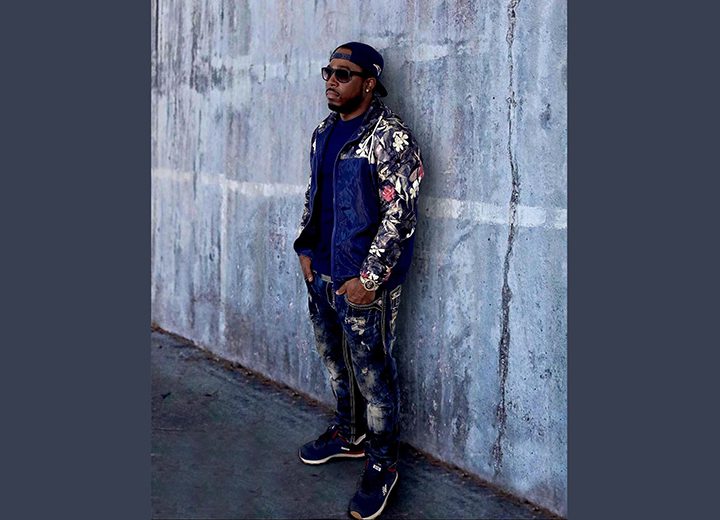 The Baton Rouge rapper known as DB Kash releases his latest single under the UMG umbrella! "Child Support" is that song you think of when you go to the club to blow off steam. Why might you ask? The song name is nothing short of a play on words but there is a meaning behind it. "Child Support" is a strip club anthem because it's a distraction from reality. Imagine all the reasons as to why one can't handle the responsibility of paying child support, but what if the man had the time to think before he made the choice to go that far?
In the song itself DB Kash raps luring cadences of words that tell a story of why and how the club goer is distracted by what's in front of him instead of the reality of the outcome. Stuck between a rock and a hard place is the definition of the song, and like most who find themselves on the end of paying out child support the consequences become dire.
DB Kash is a Rap/Hip-Hop artist hailing from Baton Rouge who is currently distributed by Universal Music Group's Ingrooves. Kash uses word play to tell stories in his music and give life lessons in a way that speaks to common issues surrounding everyday struggles.
Natalia is a Rap and Hip Hop enthusiast. After graduating from The New School of New York's Public Relations Program, she decided to dedicate her life to the music publishing business and to the discovery of new talent. She helps new artists gain exposure to the masses via online marketing and publications.
The post DB Kash – Child Support appeared first on Raptology: Rap News – Rap Music – Rap Contests – Rap Articles.
DB Kash – Child Support
Linkz Radio is a Division of
❤Shy Paris Entertainment ||||| International Spectacular Events, Stellar Event Planning and Management, & Celebrity Booking Agency. Please contact us as we can provide you with both international and/or local renowned full service event planning and management, & celebrity bookings at shyparisentertainment@gmail.com or
CONTACT: Email: shyparisentertainment@gmail.com
Facebook: ShyParis Youtube: @Shyparis Twitter: @Shyparisent Instagram: shyparisentertainment Whatsapp: 1-437-259-3399
✶✶✶✶✶✶✶✶✶✶✶✶✶✶✶✶✶✶✶✶✶✶✶✶✶✶✶✶✶✶✶✶✶✶✶✶✶✶✶✶✶✶✶✶✶✶✶✶✶✶
SHY PARIS ENTERTAINMENT COMPANIES
✅ ShyParisentertainment.co – https://shyparisentertainment.co
✅ Shyparisbookings.com – https://shyparisbookings.com
✅ Linkzradio.com – https://linkzradio.com
✅ Klublinks.com – https://klublinks.com
✅ Shypariswebdesign.com – https://shypariswebdesign.com
✅ ❤️ Shyparis – htttps://shyparis.com❤️
Powered by WPeMatico