G.C.C. Releases Ghetto Bonnie & Clyde Featuring Richie Re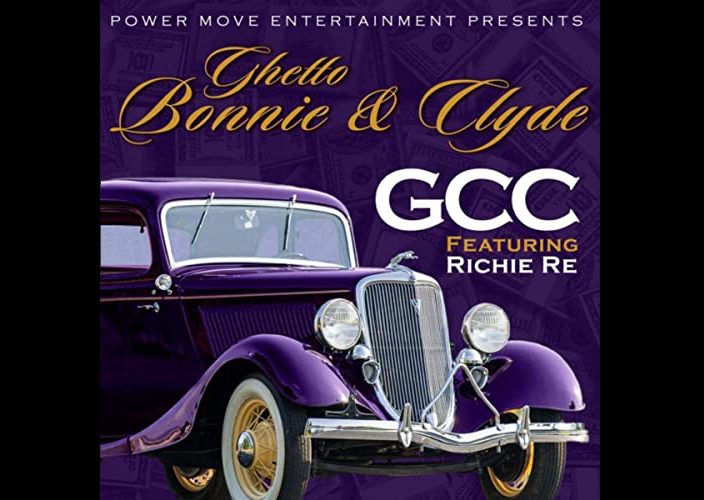 Hailing from Lake Charles, LA. Getting Cash Click is the newest label to sign its distribution deal with Sony Music's The Orchard. The Power Move Entertainment label group has now released its first single under the new distribution venture to create a buzz for themselves and for future releases.
GCC is an influential Hip-Hop group with a compelling blend of powerful, street-inspired lyrics poured over hard-hitting beats. Group members Melo, Beanie, and Microwave Boy formed the group in 2013, after years of friendship, growing up in Lake Charles, Louisiana. Their sound encompasses a combination of the rich cultural influences of South Louisiana and South Texas. They have collaborated with some of the biggest names in Southern Hip-Hop, such as ESG, Bun B, Lil Keke, Slim Thug, and others, creating multiple regionally recognizable hits.
Ghetto Bonnie & Clyde is the embodiment of riding music and with a new school twist. Giving an ode to 2pac and a duet style 90s vibe record. The overall record brings to life a story of a ride or die chick holding her man down and staying solid no matter what the obstacles.
Check Out the single here: https://open.spotify.com/track/2bgQisa7mqBLNI67kY7U07?si=103a756996ef4e47
Imo Wimana Chadband, known to the creative world as Wimana, is a music enthusiast, songwriter, poet, author, and screenwriter, with 10+ years' experience working in the creative world.
His love for hip-hop/rap music and writing was discovered in his years at High School, and the rest is as they say, history. Wimana's passion for journalism and writing would lead to him releasing several creative projects personally, as well as provide writing services professionally for clients globally.
He has written and curated content for various blogs and websites with his unique writing style, and continues to expand his arsenal to give readers the best experience through his work.
The post G.C.C. Releases Ghetto Bonnie & Clyde Featuring Richie Re appeared first on Raptology: Rap News – Rap Music – Rap Contests – Rap Articles.
G.C.C. Releases Ghetto Bonnie & Clyde Featuring Richie Re
Linkz Radio is a Division of
❤Shy Paris Entertainment ||||| International Spectacular Events, Stellar Event Planning and Management, & Celebrity Booking Agency. Please contact us as we can provide you with both international and/or local renowned full service event planning and management, & celebrity bookings at shyparisentertainment@gmail.com or
CONTACT: Email: shyparisentertainment@gmail.com
Facebook: ShyParis Youtube: @Shyparis Twitter: @Shyparisent Instagram: shyparisentertainment Whatsapp: 1-437-259-3399
✶✶✶✶✶✶✶✶✶✶✶✶✶✶✶✶✶✶✶✶✶✶✶✶✶✶✶✶✶✶✶✶✶✶✶✶✶✶✶✶✶✶✶✶✶✶✶✶✶✶
SHY PARIS ENTERTAINMENT COMPANIES
✅ ShyParisentertainment.co – https://shyparisentertainment.co
✅ Shyparisbookings.com – https://shyparisbookings.com
✅ Linkzradio.com – https://linkzradio.com
✅ Klublinks.com – https://klublinks.com
✅ Shypariswebdesign.com – https://shypariswebdesign.com
✅ ❤️ Shyparis – htttps://shyparis.com❤️
Powered by WPeMatico