IIAMNKOSIX drops the smokers anthem of the century with a wavy new video for Sprinkle Dat (Ooo Lala)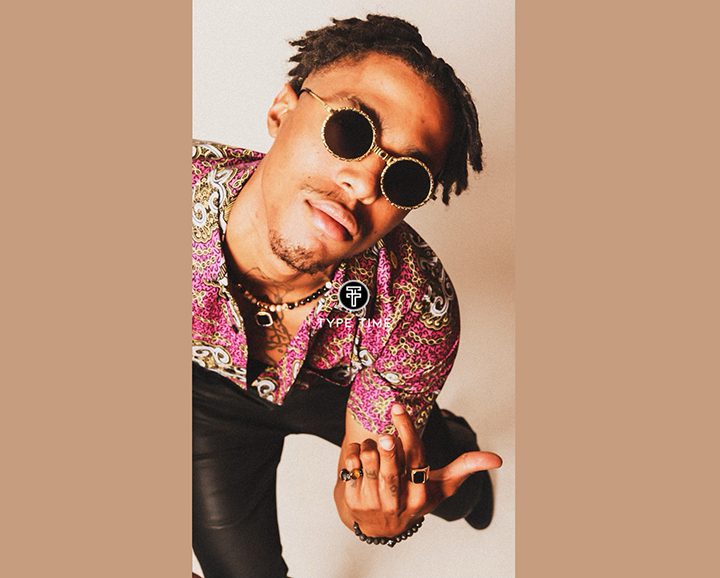 Smoking has always inspired many classics in hip hop, from artists like Snoop Dogg to Wiz Khalifa. IIAMNKOSIX now joins the fold with a new smoker joint "Sprinkle Dat (Ooo Lala)."
Born in the heart of one of hip hop's central hubs, the artist known as IIAMNKOSIX has been on the up and up putting on for the city of Atlanta. His talent for creating songs has been a topic of discussion since he stepped foot in the game due to his creativity in the booth. IIAMNKOSIX has built up quite the following due to his unique and trippy sound and he hasn't wasted not a drop of the recognition that has come his way. The 24-year-old artist put in his grind and his brand is now inclusive of being a Founder, Leader, Visionary and Young Mogul that resides on a platform of his own. He aims to be much more than simply a musical legend but, one that has cultivated an empire which can change the world. With the creation of his brand and company, Type Time LLC, IIAMNKOSIX has launched and housed various subsidies under its roof with a noble intention and cause. He plans on making his company one that can provide better opportunities for the Minority Community.
IIAMNKOSIX became the artist and entrepreneur he is by studying influential greats like Young Thug, Andre 3000, Michael Jackson, Lil Baby, Travis Scott, Kendrick Lamar, Dave East, and Young Nudy, among others. His grind and style have made him the artist that fans look to when they need music that never fails to resonate and bring good vibes. With successful tracks like his recent single "Bluntness Bumness" that has accumulated half a million streams, IIAMNKOSIX has been extending his catalog, one hit at a time without fail.
Fans have been eager to hear more from the ATL star, and they can now rest easy with the release of his latest single "Sprinkle Dat (Ooo Lala)." They can also look forward to the added treat of a music video for the track on March 31st.  "Sprinkle Dat (Ooo Lala)" digs deep into IIAMNKOSIX's creative bag to pull out a smoker's anthem that would make hip hop weed heads proud. Simply the heavy 808's creates the vibe to roll one up, but with IIAMNKOSIX over the beat with his mellow trapped out sound and trippy vocals, "Sprinkle Dat (Ooo Lala)" will have listeners' heads in outer space. The track is another example of the artistic mind of IIAMNKOSIX. His range of vocals and flexibility to transition over any beat gives a taste of what perfection sounds like. The chorus sucks the listener into the track, immersing them in the stoner sensation that compels their minds into another zone. The auto-tuned melodies mesh with the in and out lyrical flows that up the tempo then down the rhythm in a fluid motion. The end result is the enchantment of a smoked-out delirium. The visual to the track is going to be something special for fans to partake in. It brings the track to life in a psychedelic world splashing with colors that triggers a mental trip. Ecstasy to the ear and euphoria that stimulates the brain in a haze of cloud as IIAMNKOSIX taps into the subconscious with smoke blowing into pulsating colors.
IIAMNKOSIX is on his own type of time, a mantra that holds true with every release. "Sprinkle Dat (Ooo Lala)" is going to break the music industry with its surreal composition. Check out his new single available now on all streaming platforms while awaiting the release of the accompanying visuals.
Instagram: http://instagram.com/typetimellc
Twitter: http://twitter.com/typetimellc
YouTube: https://youtu.be/ifQ5B_25sl4
SoundCloud: https://soundcloud.com/iiamnkosix/bluntless-bumness
Imo Wimana Chadband, known to the creative world as Wimana, is a music enthusiast, songwriter, poet, author, and screenwriter, with 10+ years' experience working in the creative world.
His love for hip-hop/rap music and writing was discovered in his years at High School, and the rest is as they say, history. Wimana's passion for journalism and writing would lead to him releasing several creative projects personally, as well as provide writing services professionally for clients globally.
He has written and curated content for various blogs and websites with his unique writing style, and continues to expand his arsenal to give readers the best experience through his work.
The post IIAMNKOSIX drops the smokers anthem of the century with a wavy new video for Sprinkle Dat (Ooo Lala) appeared first on Raptology: Rap News – Rap Music – Rap Contests – Rap Articles.
IIAMNKOSIX drops the smokers anthem of the century with a wavy new video for Sprinkle Dat (Ooo Lala)
Linkz Radio is a Division of
❤Shy Paris Entertainment ||||| International Spectacular Events, Stellar Event Planning and Management, & Celebrity Booking Agency. Please contact us as we can provide you with both international and/or local renowned full service event planning and management, & celebrity bookings at shyparisentertainment@gmail.com or
CONTACT: Email: shyparisentertainment@gmail.com
Facebook: ShyParis Youtube: @Shyparis Twitter: @Shyparisent Instagram: shyparisentertainment Whatsapp: 1-437-259-3399
✶✶✶✶✶✶✶✶✶✶✶✶✶✶✶✶✶✶✶✶✶✶✶✶✶✶✶✶✶✶✶✶✶✶✶✶✶✶✶✶✶✶✶✶✶✶✶✶✶✶
SHY PARIS ENTERTAINMENT COMPANIES
✅ ShyParisentertainment.co – https://shyparisentertainment.co
✅ Shyparisbookings.com – https://shyparisbookings.com
✅ Linkzradio.com – https://linkzradio.com
✅ Klublinks.com – https://klublinks.com
✅ Shypariswebdesign.com – https://shypariswebdesign.com
✅ ❤️ Shyparis – htttps://shyparis.com❤️
Powered by WPeMatico