Infamous Billa embraces hip-hop's true culture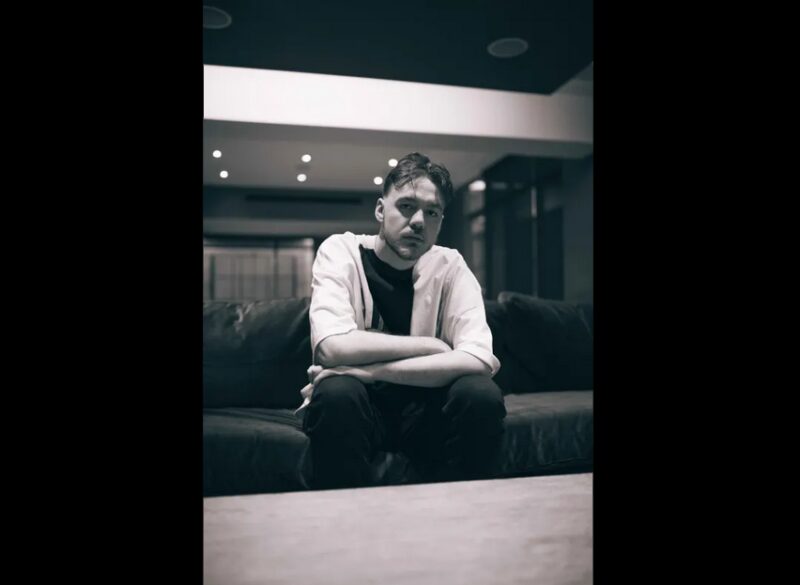 Harlem rapper, Infamous Billa represents over the mic for lyricists true to the artform.
Malcolm George Abbott is the real name of lyricist, Infamous Billa that is bringing the rap throne back to his city. Infamous Billa developed his passion for rap through the influences of pioneering rappers like Tupac, KRS One and producers like Premo. Facing many trials and hardships along his growth in life, Billa has grown to be an artist that uses his music to change the world. His ideals lie in equality with a mission to become a successful artist not for self, but to use his status and financial gains to assist the less fortunate unable to assist themselves.
Infamous Billa is a true activist of hip-hop, but his journey isn't one without blemish. In his younger years he was kicked out of his home in the Upper East Side due in part to his actions. Finding his place in the streets of Harlem, Billa dedicated his time to evolving his craft to become the dope Emcee he now is. He has since received warm welcome and respect from hip-hop greats and earned features alongside Redman, Lil Fame, KillaMoe, Oran Juice Jones ii, Afrikillz, and Soho Loopy who embody the culture. With his status in hip-hop growing, his intentions are to uplift fans worldwide while raising New York back to global acclaim by merging the drill and lyricism sound polarized by artists like Casanova and the late Pop Smoke.
Infamous Billa is already a pillar in hip-hop, releasing authentic renditions that take fans on a journey through his life to bring hope and inspiration to theirs. His latest project "INTERPOL" was a fan favorite, and he continues to plot waves in the industry with the upcoming release of his debut mixtape on Datpiff, "Undefined." The mixtape revolves around his pain and experiences and is only one among other things he has planned. Infamous Billa is an entrepreneur as much as a rapper, infusing flower products with moon rocks with bubble hash Kief as well as live resin for his cannabis business. Infamous Billa is an artist with a cause, support his movement and stream his projects via the link:
iTunes: https://music.apple.com/us/artist/infamous-billa/1537899111
Imo Wimana Chadband, known to the creative world as Wimana, is a music enthusiast, songwriter, poet, author, and screenwriter, with 10+ years' experience working in the creative world.
His love for hip-hop/rap music and writing was discovered in his years at High School, and the rest is as they say, history. Wimana's passion for journalism and writing would lead to him releasing several creative projects personally, as well as provide writing services professionally for clients globally.
He has written and curated content for various blogs and websites with his unique writing style, and continues to expand his arsenal to give readers the best experience through his work.
The post Infamous Billa embraces hip-hop's true culture appeared first on Raptology: Rap News – Rap Music – Rap Contests – Rap Articles.
Infamous Billa embraces hip-hop's true culture
Linkz Radio is a Division of
❤Shy Paris Entertainment ||||| International Spectacular Events, Stellar Event Planning and Management, & Celebrity Booking Agency. Please contact us as we can provide you with both international and/or local renowned full service event planning and management, & celebrity bookings at shyparisentertainment@gmail.com or
CONTACT: Email: shyparisentertainment@gmail.com
Facebook: ShyParis Youtube: @Shyparis Twitter: @Shyparisent Instagram: shyparisentertainment Whatsapp: 1-437-259-3399
✶✶✶✶✶✶✶✶✶✶✶✶✶✶✶✶✶✶✶✶✶✶✶✶✶✶✶✶✶✶✶✶✶✶✶✶✶✶✶✶✶✶✶✶✶✶✶✶✶✶
SHY PARIS ENTERTAINMENT COMPANIES
✅ ShyParisentertainment.co – https://shyparisentertainment.co
✅ Shyparisbookings.com – https://shyparisbookings.com
✅ Linkzradio.com – https://linkzradio.com
✅ Klublinks.com – https://klublinks.com
✅ Shypariswebdesign.com – https://shypariswebdesign.com
✅ ❤️ Shyparis – htttps://shyparis.com❤️
Powered by WPeMatico