Japan, Korea, and Vietnam partner with America to release hit singles "FENDI" and "22"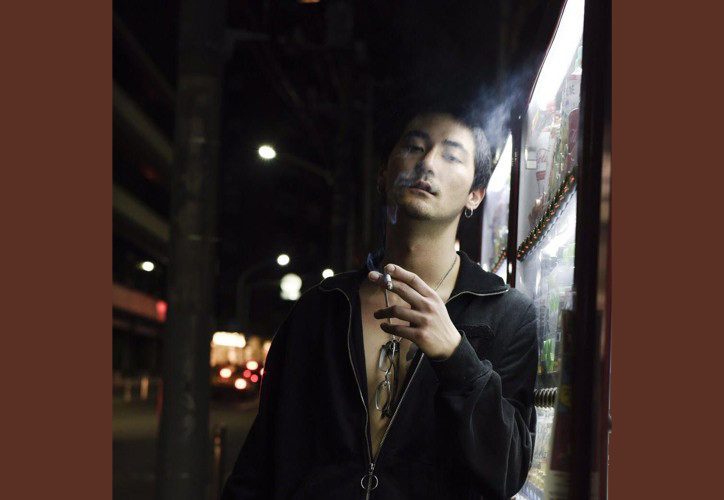 When cultures combine, something beautiful occurs in music. "FENDI" and "22" reflects the masterpieces from Japan, Korea, Vietnam, and America.
Several artists from various denominations have made it their goal to bring to the world something amazing through music. The rappers have been making strides in their musical careers and have broken out of the regional industry and affecting the music scene on an international scale.
Japanese artist Jin Dogg has released the dope track "22" alongside Korean artists Lil Foggy, and foggyatthebottom. The track is a high energy lyrical composition that leaks hard and bold expressions through catchy melodies and flows. The track is an instant club sensation that continues in rotation on playlists and DJ sets worldwide. It's not only a mixture of each culture but hold the cadence that can move a crowd and stimulate good vibes whenever turned on. "22" is the perfect blend of vibrant lyrical expressions with passion that can only be born from an artist like Jin Dogg, who has refined his craft to that of legendary status and has solidified himself as one of the greats hailing from the Japan music scene.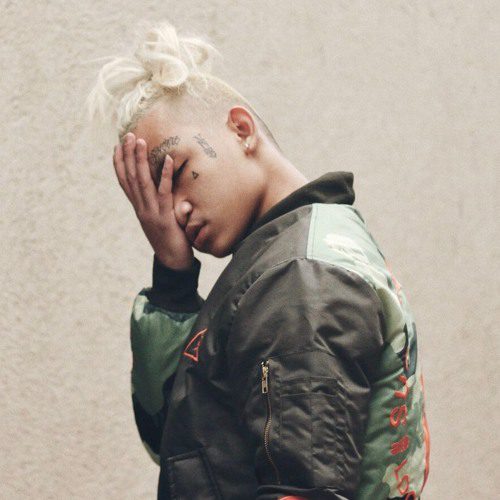 Jin Dogg was the icing on the cake so to speak that brought the track "22" to life. He comes with his street authentic energy that was accumulated and learnt over the years. Born in 1990 in Ikuno-Ku, Osaka, Jin's school days was spent in Japan with his roots in Korea. He would live throughout different regions, including America and Australia, which led to him becoming a trilingual rapper who speaks Japanese, Korean, and English. Over time, Jin would focus his mind on wholeheartedly pursuing his music career to find a place for him in the industry. After the release of projects like "Sad Jake" and "Mad Jake" which reflected conflicting emotions sonically and his appearance in the feature-length documentary "Asia Rising – The Next Generation of Hip Hop" co-produced by Redbull Music and 88rising in 2019, Jin's popularity skyrocketed. He continues to build on his momentum and take the "Dirty Kansai" movement throughout the entirety of the world while continuing to manifest his success in the music industry on a global scale.
Alongside Jin Dogg, Lil Foggy and foggyatthebottom brings their expressive street South Korean flavor with the vibes accumulated over their years in the US and other parts of the world. The duo is known for their NY drill inspired collaborations "DDUK" and "OHT" under WONMOB Entertainment and applies the same energy with Jin to "22."
With the release of "22," Young Coco of Japan and Jugg Nino of Vietnam also released their miracle collaboration track "FENDI" On February 19th, 2021.  It not only represents the talent held by the two artists but etches the legacy of Jugg Nino into history after his tragic murder outside an Atlanta studio in May 2020. Before their union on the track, Jugg Nino amassed a strong fanbase and gained respect and praise in the Atlanta hip hop community, while Young Coco has been attracting attention from the overseas Trap scene centered on Asian countries.
The multi-cultural songs "FENDI" and "22" have been bringing various landscapes of the music industry together and it was all made possible by the movement created by the artists from Japan, Korea, and Vietnam coming together with America. They give a look into the artistry of Korea, Japan, and Vietnam and the undeniable talent their artists possess. Sure enough this is just the beginning, and there are more viral music on the way with even bigger collaborations between Jin Dogg and many others as he continues to climb hip hop's ladder.
Follow each artist and stream the singles "FENDI" and "22" via the links.
"22": https://drive.google.com/file/d/14S6qn85pjFF3uz_55CieNoiS-fy8TuDx/view?usp=sharing
"Fendi": https://open.spotify.com/album/1F4HZMFEidFYtxEABO491v?highlight=spotify:track:2KcXsrT31DbYR6gQKmN9tt
Imo Wimana Chadband, known to the creative world as Wimana, is a music enthusiast, songwriter, poet, author, and screenwriter, with 10+ years' experience working in the creative world.
His love for hip-hop/rap music and writing was discovered in his years at High School, and the rest is as they say, history. Wimana's passion for journalism and writing would lead to him releasing several creative projects personally, as well as provide writing services professionally for clients globally.
He has written and curated content for various blogs and websites with his unique writing style, and continues to expand his arsenal to give readers the best experience through his work.
The post Japan, Korea, and Vietnam partner with America to release hit singles "FENDI" and "22" appeared first on Raptology: Rap News – Rap Music – Rap Contests – Rap Articles.
Japan, Korea, and Vietnam partner with America to release hit singles "FENDI" and "22"
Linkz Radio is a Division of
❤Shy Paris Entertainment ||||| International Spectacular Events, Stellar Event Planning and Management, & Celebrity Booking Agency. Please contact us as we can provide you with both international and/or local renowned full service event planning and management, & celebrity bookings at shyparisentertainment@gmail.com or
CONTACT: Email: shyparisentertainment@gmail.com
Facebook: ShyParis Youtube: @Shyparis Twitter: @Shyparisent Instagram: shyparisentertainment Whatsapp: 1-437-259-3399
✶✶✶✶✶✶✶✶✶✶✶✶✶✶✶✶✶✶✶✶✶✶✶✶✶✶✶✶✶✶✶✶✶✶✶✶✶✶✶✶✶✶✶✶✶✶✶✶✶✶
SHY PARIS ENTERTAINMENT COMPANIES
✅ ShyParisentertainment.co – https://shyparisentertainment.co
✅ Shyparisbookings.com – https://shyparisbookings.com
✅ Linkzradio.com – https://linkzradio.com
✅ Klublinks.com – https://klublinks.com
✅ Shypariswebdesign.com – https://shypariswebdesign.com
✅ ❤️ Shyparis – htttps://shyparis.com❤️
Powered by WPeMatico