Kay B Drops off New Single, "It's Over" From His Upcoming "30 Minutes to Beantown" Album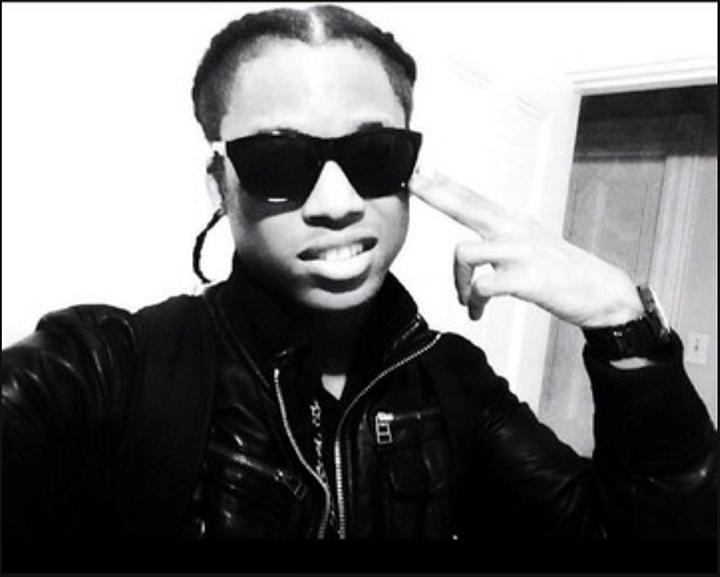 Kay B has the streets on lock and intends to takeover the entire industry with his upcoming "30 Minutes to Beantown" album.
Born and raised in the streets of Lynn, a town in the vicinity of Boston, Massachusetts, Kevin Brown learned the ins and outs of the streets, earning him the name Kay B. That alias held weight in the lifestyle that made him and now is a rising stage presence in the music industry. Capitalizing on his passion for hip hop since his childhood, Kay B released prominent tracks, one of which was his "Dynasty Freestyle" that surpassed 1 million views on hip hop powerhouse, World Star Hip Hop. His balance of lyricism and energy creating music that pushes the barriers of creativity has made him a prime artist for the hip hop charts.
Kay B, following the paths of influential rappers like Tupac, Nipsey Hussle, Nas, Big L and Lil Wayne, has made a splash of his own in the rap game. He has since released music that uses his life as inspiration for numerous street bangers that landed him in conversations with major labels like Warner Brothers and Sony. Coming off his US tour across cities like Texas (Houston, Austin, Dallas), Shreveport, Louisiana, New York, Atlanta, and California, Kay B has begun the rollout of his upcoming Fall/Winter album, "30 Minutes to Beantown." The album teases the familiar sound fans love along with new styles of Kay B's craft giving deeper depth to his life and authentic bars that resonate with the streets. The lead single, "It's Over" featuring Trev Mulah has already been in rotation in playlists worldwide, adding anticipation for the coming project.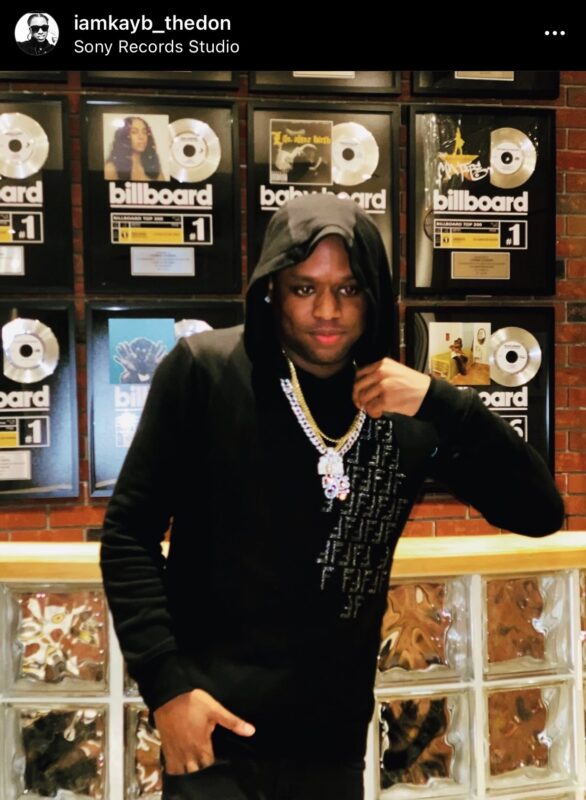 Kay B is confident his next moves will put him in line to be the next artist in the limelight. Lock in with his socials and check out his latest single, "It's Over."
"Dynasty Freestyle": https://worldstarhiphop.com/videos/wshhw7mw7o4zM2pTdGeG/kay-b-die-nasty-dynasty-rise-submitted
"It's Over" Ft. Trev Mulah: https://youtu.be/gF3OTjJAt4M
Spotify: https://open.spotify.com/track/3cg32p0pUZfwLK7iO7gm9x
Instagram: https://www.instagram.com/iamkayb_thedon/
The post Kay B Drops off New Single, "It's Over" From His Upcoming "30 Minutes to Beantown" Album appeared first on Raptology: Rap News – Rap Music – Rap Contests – Rap Articles.
Powered by WPeMatico
Kay B Drops off New Single, "It's Over" From His Upcoming "30 Minutes to Beantown" Album
Linkz Radio is a Division of
❤Shy Paris Entertainment ||||| International Spectacular Events, Stellar Event Planning and Management, & Celebrity Booking Agency. Please contact us as we can provide you with both international and/or local renowned full service event planning and management, & celebrity bookings at shyparisentertainment@gmail.com or
CONTACT: Email: shyparisentertainment@gmail.com
Facebook: ShyParis Youtube: @Shyparis Twitter: @Shyparisent Instagram: shyparisentertainment Whatsapp: 1-437-259-3399
✶✶✶✶✶✶✶✶✶✶✶✶✶✶✶✶✶✶✶✶✶✶✶✶✶✶✶✶✶✶✶✶✶✶✶✶✶✶✶✶✶✶✶✶✶✶✶✶✶✶
SHY PARIS ENTERTAINMENT COMPANIES
✅ ShyParisentertainment.co – https://shyparisentertainment.co
✅ Shyparisbookings.com – https://shyparisbookings.com
✅ Linkzradio.com – https://linkzradio.com
✅ Klublinks.com – https://klublinks.com
✅ Shypariswebdesign.com – https://shypariswebdesign.com
✅ ❤️ Shyparis – htttps://shyparis.com❤️