Lil Goosey Leading The New Generation of Emo Rap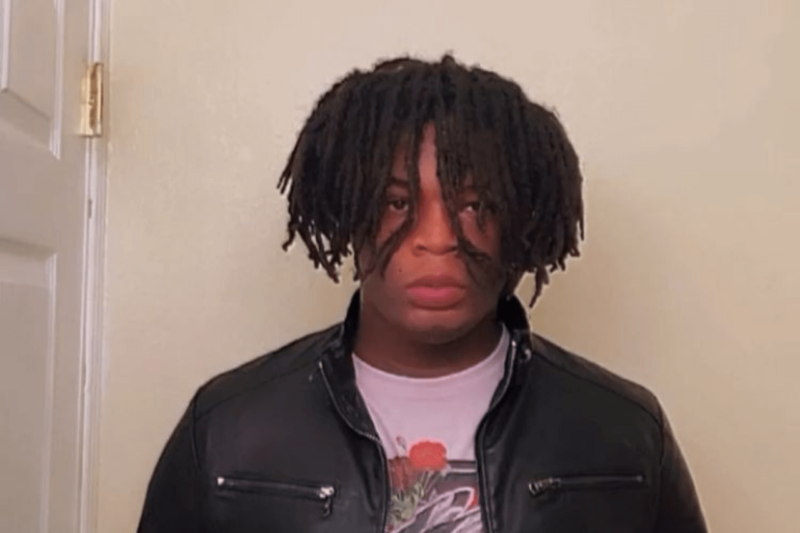 Immanuel Artemio Ewing Aka Lil Goosey is an upcoming rapper known for his album The Eternal Dark Void and his hit single heartbreaker.
Immanuel Artemio Ewing, better known by his rapper name Lil Goosey, is an independent musician  born in 2001 (Norfolk, Virginia). Lil Goosey presents his latest musical project designed to help and motivate anyone to overcome their problems, whether they are anguish or relationship problems. «My next project aims to help people with depression and distress and show them that they are not alone and that they can win in everything they set their mind to.»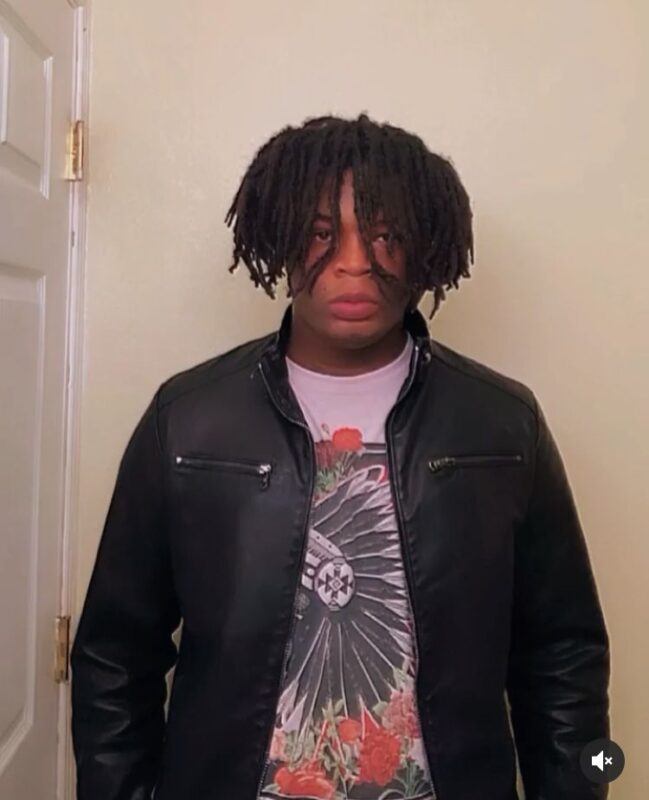 Lil Goosey began writing lyrics and recording music at age 16, thanks to a friend's recommendation. He dropped out of school to devote himself more seriously to the music industry and adopted his father's rapper name (Goosey). «Basically, what really motivated me was that my father was a rapper and signed on to a record label before he died, but that same day he passed away because someone hit him. So I feel like I owe him a promise to sign with a company before he turns 23,» Lil Goosey tells us.
Lil Goosey: What really motivated me was that my father was a rapper.
Their album, The Eternal Dark Void (the eternal dark void) published in 2020, has 8 rap musical cuts, fused with rock and R & b, on a trap rhythm. From his latest album, songs like Gone Girl ft (Lil Zel), and Heartbreaker (his favorite) and No More (our favorite) stand out. He has collaborated with artists such as Tenet, Lord Chrome, Baofumo; but highlights the collaboration with Fnth Cjay on the song Getting Deez Banzz.
ARTISTS WHO HAVE INFLUENCED GOOSEY:
Three Days Grace.
 XXXTentacion.
Evanescence.
 Juice WRLD.
 Skillet.
 Lil Skies.
 Thousand Foot Krutch.
 Lil Peep, Cult To Follow.
 Breaking Benjamin.
 Papa Roach.
 Falling In Reverse.
 Bon Jovi.
 Fall Out Boys.
 Bullet For My Valentines.
 Linkin Park, Nickelback.
 3doorsdown.
 Hollywoodundead.
 Startset.
He was looking for his own identity during his creative process, he wanted to be like other artists until he realized that he needed to find his own essence. That's how he realized the importance of people's motivation, and decided that his mission was to help people overcome their problems with music. «I learned that there are all kinds of sounds in the world and music doesn't come from your mind, it comes from your soul,» says Lil Goosey.
Currently, Goosey publishes motivational phrases for his followers on social networks such as Instagram or Twitter. He always has something motivational to say to anyone who needs it: «I would say go ahead and not give up. Nothing is easy in this world, it's life or death, do something with your life and believe in yourself.»
Instagram: https://www.instagram.com/lilgoosey/
Facebook: https://m.facebook.com/lilgoosey
Twitter: https://mobile.twitter.com/lil_goosey
Article Source
The post Lil Goosey Leading The New Generation of Emo Rap appeared first on Raptology: Rap News – Rap Music – Rap Contests – Rap Articles.
Powered by WPeMatico
Lil Goosey Leading The New Generation of Emo Rap
Linkz Radio is a Division of
❤Shy Paris Entertainment ||||| International Spectacular Events, Stellar Event Planning and Management, & Celebrity Booking Agency. Please contact us as we can provide you with both international and/or local renowned full service event planning and management, & celebrity bookings at shyparisentertainment@gmail.com or
CONTACT: Email: shyparisentertainment@gmail.com
Facebook: ShyParis Youtube: @Shyparis Twitter: @Shyparisent Instagram: shyparisentertainment Whatsapp: 1-437-259-3399
✶✶✶✶✶✶✶✶✶✶✶✶✶✶✶✶✶✶✶✶✶✶✶✶✶✶✶✶✶✶✶✶✶✶✶✶✶✶✶✶✶✶✶✶✶✶✶✶✶✶
SHY PARIS ENTERTAINMENT COMPANIES
✅ ShyParisentertainment.co – https://shyparisentertainment.co
✅ Shyparisbookings.com – https://shyparisbookings.com
✅ Linkzradio.com – https://linkzradio.com
✅ Klublinks.com – https://klublinks.com
✅ Shypariswebdesign.com – https://shypariswebdesign.com
✅ ❤️ Shyparis – htttps://shyparis.com❤️