LIL ITCHY: DARK PAST TO BRIGHT FUTURE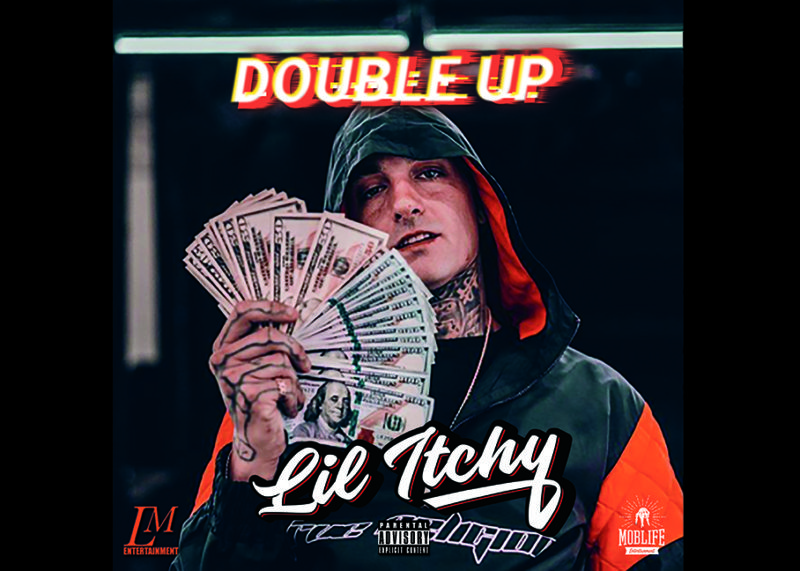 Music has become an outlet for many in darkness to find a way to the light and make a name for themselves.
LIL ITCHY, an up and coming rapper that found his escape through music, is making moves in the rap game. His childhood was one of hardship growing up in the streets of Reno Nevada. At an early age he was already in an environment of toxicity. It took from him all the memories a child was meant to have. With his mom addicted to drugs and his father incarcerated and absent from his life, LIL ITCHY had to fend for himself before even becoming a teenager. It was a road paved with foodless days and moneyless nights, but the situations of his reality taught valuable lessons that would aid in him building his lane in the music industry in years to come.
At the innocent age of twelve, LIL ITCHY found himself deeper into the street life, stealing in order to make a living for himself. This would be what sparked the rising career he has today before he even knew it. LIL ITCHY swiped an MP3 player and fell in love with music ever since. With a new passion found in music, the next item on his list of things stolen, was a laptop. For LIL ITCHY, it was a means to an end. That laptop made it possible for him to begin learning the producing end of music. He would practice making beats and over time he was even rapping over them.
Once his craft as a producer and rapper were refined, he released his first song "Sign Me To a Label" on SoundCloud and in the space of one night, it was streamed over one thousand times. LIL ITCHY had a talent that caught the attention of many fans, and even made a believer out of former Nappy Boy Intern @Mrlifemusic, who signed and partnered with ITCHY to launch the West Coast Indie label LIFE MUSIC ENTERTAINMENT.
Since then, LIL ITCHY has released a couple singles that have held his fans over while he continues working on his debut project. His newest single "Double Up" was released in August of 2020 and has been growing in streams daily and converting new listeners into his fans. The song, energetic with catchy flows, is a banger that would get any club jumping at the moment its played.
LIL ITCHY has done well for himself given the past that he came up from. This is just the beginning to his run as he's set on creating music that would showcase his level of talent as an artist and propel him up the charts.
For more info visit artist`s website: www.whoislilitchy.com
Imo Wimana Chadband, known to the creative world as Wimana, is a music enthusiast, songwriter, poet, author, and screenwriter, with 10+ years' experience working in the creative world.
His love for hip-hop/rap music and writing was discovered in his years at High School, and the rest is as they say, history. Wimana's passion for journalism and writing would lead to him releasing several creative projects personally, as well as provide writing services professionally for clients globally.
He has written and curated content for various blogs and websites with his unique writing style, and continues to expand his arsenal to give readers the best experience through his work.
The post LIL ITCHY: DARK PAST TO BRIGHT FUTURE appeared first on Raptology: Rap News – Rap Music – Rap Contests – Rap Articles.
LIL ITCHY: DARK PAST TO BRIGHT FUTURE
Linkz Radio is a Division of
❤Shy Paris Entertainment ||||| International Spectacular Events, Stellar Event Planning and Management, & Celebrity Booking Agency. Please contact us as we can provide you with both international and/or local renowned full service event planning and management, & celebrity bookings at shyparisentertainment@gmail.com or
CONTACT: Email: shyparisentertainment@gmail.com
Facebook: ShyParis Youtube: @Shyparis Twitter: @Shyparisent Instagram: shyparisentertainment Whatsapp: 1-437-259-3399
✶✶✶✶✶✶✶✶✶✶✶✶✶✶✶✶✶✶✶✶✶✶✶✶✶✶✶✶✶✶✶✶✶✶✶✶✶✶✶✶✶✶✶✶✶✶✶✶✶✶
SHY PARIS ENTERTAINMENT COMPANIES
✅ ShyParisentertainment.co – https://shyparisentertainment.co
✅ Shyparisbookings.com – https://shyparisbookings.com
✅ Linkzradio.com – https://linkzradio.com
✅ Klublinks.com – https://klublinks.com
✅ Shypariswebdesign.com – https://shypariswebdesign.com
✅ ❤️ Shyparis – htttps://shyparis.com❤️
Powered by WPeMatico