MaseratiSparks: Butcher Season Vol 1. Starts Today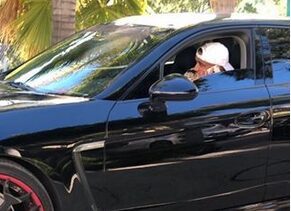 The art of beat-making is an essential component that allows the music industry to accelerate forward each year. All though overlooked at times by fans of the culture, the producer is the most vital key needed when it comes to driving a track up the charts.
MaseratiSparks, the music producer from Long Island, New York, has been doing just that for the past 14 years. In 2006, Maserati decided to bank a small investment on himself and purchased his first 8-track Casio keyboard. Shortly after, he made an executive decision to link up with a friend of his to expand the whole music operation further.
During this time, he devoted every waking hour to perfecting his craft, making sure his sound was accurately on point each step of the way. His dedication and skill didn't go unnoticed, as he landed more than a few gigs with various mainstream artists (Jadakiss, Young Thug, Chinx Drugz, French Montana, and Juelz Sanatana to name a few).
Today, MaseratiSparks is still on his beat-making journey but continues to expand his horizons. His next venture branched out to creating sound designs and sample loops for an assortment of sites such as Native Instruments, Sounds, Splice, Producer Loops, R- Loops, and many more.
With a versatile and unique sound, MaseratiSparks`s overall goal is to inspire other producers to maximize their full potential no matter the obstacles they face. With a drive and inner-fire that will not quit, its clear MaseratiSparks is living up to his name.
Be sure to check out the "Butcher Season Vol. 1" instrumental mixtape, available now on Youtube. For more business inquiries and purchases, contact MaseratiSparks at https://maseratisparks.com/ or on Instagram and Twitter @maseratisparks.
The post MaseratiSparks: Butcher Season Vol 1. Starts Today appeared first on Raptology: Rap News – Rap Music – Rap Contests – Rap Articles.
Powered by WPeMatico
MaseratiSparks: Butcher Season Vol 1. Starts Today
Linkz Radio is a Division of
❤Shy Paris Entertainment ||||| International Spectacular Events, Stellar Event Planning and Management, & Celebrity Booking Agency. Please contact us as we can provide you with both international and/or local renowned full service event planning and management, & celebrity bookings at shyparisentertainment@gmail.com or
CONTACT: Email: shyparisentertainment@gmail.com
Facebook: ShyParis Youtube: @Shyparis Twitter: @Shyparisent Instagram: shyparisentertainment Whatsapp: 1-437-259-3399
✶✶✶✶✶✶✶✶✶✶✶✶✶✶✶✶✶✶✶✶✶✶✶✶✶✶✶✶✶✶✶✶✶✶✶✶✶✶✶✶✶✶✶✶✶✶✶✶✶✶
SHY PARIS ENTERTAINMENT COMPANIES
✅ ShyParisentertainment.co – https://shyparisentertainment.co
✅ Shyparisbookings.com – https://shyparisbookings.com
✅ Linkzradio.com – https://linkzradio.com
✅ Klublinks.com – https://klublinks.com
✅ Shypariswebdesign.com – https://shypariswebdesign.com
✅ ❤️ Shyparis – htttps://shyparis.com❤️