One Side is bringing his movement to the forefront of the music industry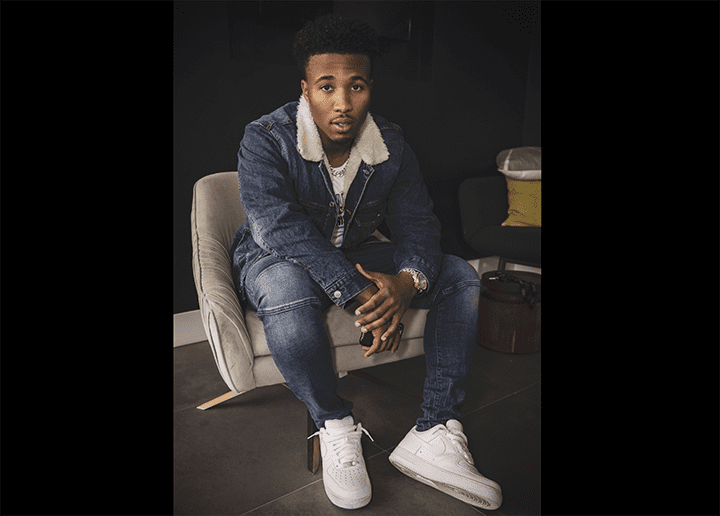 One Side is a up and coming Hip-Hop Artist who resides in Atlanta is focused on bringing his movement, which is "There's More Than One Side of Life" to the forefront of the music industry. He's been on the grind for years but lately things have been adding up for the upcoming music that will propel who he is. The dedication that has come into play for the artists is what will put him in mix with Top Atlanta rappers. When listening to his music It's a mix of genres with the vocal tone that is propelled off of his voice. The melodies that he can hit are outstanding when it comes to holding notes, but the other side of his music would be his lyricism. In his younger days One Side learned to love hip-hop and R&B music from his mother, who turned him on to albums by Fugees, Tupac, and Erykah Badu. The death of a friend who also rapped motivated him to take his music more seriously and he started spending all of his time in the studio stockpiling new tracks with mixed emotions that he had to endure.
View this post on Instagram
One Side has plenty of unreleased music in the vault that has some of the most heartfelt emotions that some might hear. The artist has music that almost anyone can relate to in one way or another. With putting out 4 singles within 2 months. One Side's audience has expanded. One Side's music has been popping up all over the city in the clubs as well. His record "Real Diamonds" is picking up online with a buzz from blogs and radio. With record label executives reaching out to figure out his next steps. The sky's the limit for One Side.
Instagram: https://www.instagram.com/1oneside/
YouTube: https://www.youtube.com/channel/UCfmioAbwFY9r7_IGh5FJ0yg
Spotify: https://open.spotify.com/artist/3B22oTdDRFqraYX966Sqc2
Apple Music: https://music.apple.com/us/artist/one-side/1500188297
Official Artist Website: https://www.onesideofficial.com/
Hulda Hicks was born in Brooklyn, NY in the late '70s, at the time when Hip-Hop music was just emerging as an art form. Her entire life was influenced by the culture, having grown up in the epicenter of the creative movement.
As a trained musician and vocalist, Hulda got exposed to the industry in her twenties and has worked on projects with iconic figures such as the Chiffons, the Last Poets, and Montell Jordan, to name a few. Her passion for music extended past the stage on to the page when she began to write ad copy and articles as a freelancer for several underground publications.
A written review from "Jubilee Huldafire" is as authentic as it gets, hailing from one creative mind that has a unique voice, on paper and in person.
The post One Side is bringing his movement to the forefront of the music industry appeared first on Raptology: Rap News – Rap Music – Rap Contests – Rap Articles.
One Side is bringing his movement to the forefront of the music industry
Linkz Radio is a Division of
❤Shy Paris Entertainment ||||| International Spectacular Events, Stellar Event Planning and Management, & Celebrity Booking Agency. Please contact us as we can provide you with both international and/or local renowned full service event planning and management, & celebrity bookings at shyparisentertainment@gmail.com or
CONTACT: Email: shyparisentertainment@gmail.com
Facebook: ShyParis Youtube: @Shyparis Twitter: @Shyparisent Instagram: shyparisentertainment Whatsapp: 1-437-259-3399
✶✶✶✶✶✶✶✶✶✶✶✶✶✶✶✶✶✶✶✶✶✶✶✶✶✶✶✶✶✶✶✶✶✶✶✶✶✶✶✶✶✶✶✶✶✶✶✶✶✶
SHY PARIS ENTERTAINMENT COMPANIES
✅ ShyParisentertainment.co – https://shyparisentertainment.co
✅ Shyparisbookings.com – https://shyparisbookings.com
✅ Linkzradio.com – https://linkzradio.com
✅ Klublinks.com – https://klublinks.com
✅ Shypariswebdesign.com – https://shypariswebdesign.com
✅ ❤️ Shyparis – htttps://shyparis.com❤️
Powered by WPeMatico