Professor Ripface shreds his path to the top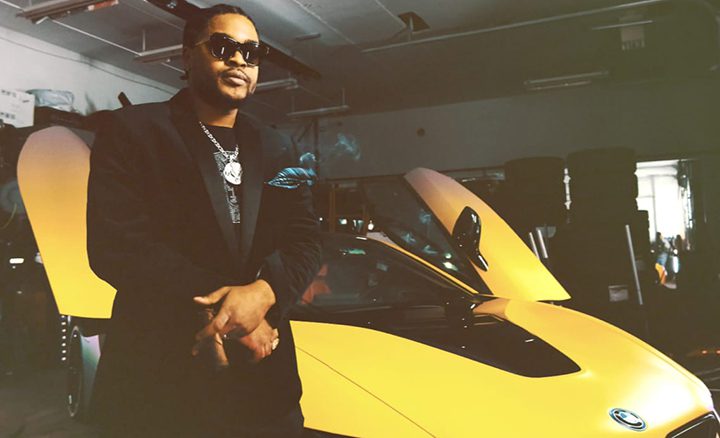 Professor Ripface captures hip-hop's community with his music, gaining him recognition as a dope Emcee.
Born Yohannes Forde of Toronto, Canada, the rapper stepped into the music industry in 2020 to pursue his career as an artist of hip-hop. His moniker itself reflects the complexity of his creative mind, originating from the personalities that define him. "Professor" symbolizes the side of him that enjoys learning, reading, and mastering new skills, while "Ripface" represents his raw, uncensored, unapologetic street side.
Professor Ripface's fanbase has been on a steady increase since the release of his debut single "Money Right" in April 2020 and his 5 track EP "ENERGIA." With influences from artists like The Lox, Jay-Z, 50 cent, Cam'ron, Teddy Pendergrass, Max B, Luther Vandross and Reggae artists such as Dennis brown and Beres Hammond, the projects showed the depth of Ripface's craft. They are authentic in composition and uses Professor Ripface's personal experiences to covey energetic, inspirational, motivational bars with his dynamic melodic sounds.
As 2021 commenced, "Money Right" premiered its music video on YouTube, which brought new accomplishments to Professor Ripface. The single was featured on major platforms such as Worldstarhiphop.com, Torontorappers.com and Upn6xt Media and gained him a special shoutout from his favorite artist, Jadakiss. Upon the single's success, Professor Ripface's was also featured on his first billboard posted in Toronto.
Professor Ripface is an artist using his voice to uplift, inspire and give hope to persons through their challenges. Follow his journey and stream his music currently available on all streaming platforms.
Instagram: https://www.instagram.com/professorripface
Spotify: https://open.spotify.com/album/1qvae13iz0ncwg7ve4xg7ffb
Apple Music: https://music.apple.com/us/album/money-right-single/1507688557?…
SoundCloud: https://soundcloud.com/pro-rip/money-right
YouTube: https://youtu.be/godxac-t4k8
Imo Wimana Chadband, known to the creative world as Wimana, is a music enthusiast, songwriter, poet, author, and screenwriter, with 10+ years' experience working in the creative world.
His love for hip-hop/rap music and writing was discovered in his years at High School, and the rest is as they say, history. Wimana's passion for journalism and writing would lead to him releasing several creative projects personally, as well as provide writing services professionally for clients globally.
He has written and curated content for various blogs and websites with his unique writing style, and continues to expand his arsenal to give readers the best experience through his work.
The post Professor Ripface shreds his path to the top appeared first on Raptology: Rap News – Rap Music – Rap Contests – Rap Articles.
Professor Ripface shreds his path to the top
Linkz Radio is a Division of
❤Shy Paris Entertainment ||||| International Spectacular Events, Stellar Event Planning and Management, & Celebrity Booking Agency. Please contact us as we can provide you with both international and/or local renowned full service event planning and management, & celebrity bookings at shyparisentertainment@gmail.com or
CONTACT: Email: shyparisentertainment@gmail.com
Facebook: ShyParis Youtube: @Shyparis Twitter: @Shyparisent Instagram: shyparisentertainment Whatsapp: 1-437-259-3399
✶✶✶✶✶✶✶✶✶✶✶✶✶✶✶✶✶✶✶✶✶✶✶✶✶✶✶✶✶✶✶✶✶✶✶✶✶✶✶✶✶✶✶✶✶✶✶✶✶✶
SHY PARIS ENTERTAINMENT COMPANIES
✅ ShyParisentertainment.co – https://shyparisentertainment.co
✅ Shyparisbookings.com – https://shyparisbookings.com
✅ Linkzradio.com – https://linkzradio.com
✅ Klublinks.com – https://klublinks.com
✅ Shypariswebdesign.com – https://shypariswebdesign.com
✅ ❤️ Shyparis – htttps://shyparis.com❤️
Powered by WPeMatico