Slyky: Diving into the Talent Pool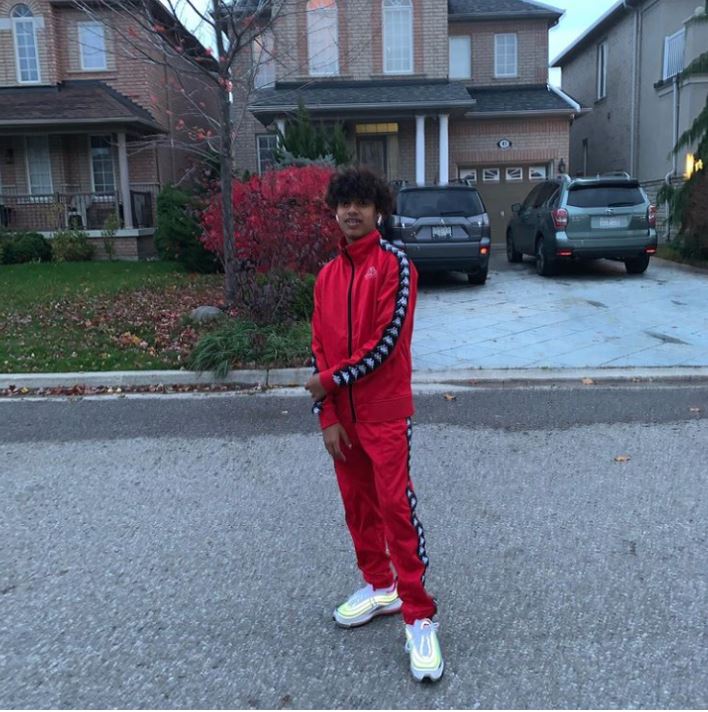 There is no denying, Hip-Hop music has evolved and transformed the music culture over the past four decades and counting.
Each generation brings something new and unique to the table, causing the landscape to change continuously over the years.
The endless sea of artists flooding the talent pool allows us to find that particular someone who suits our taste.
Slyky is a 12-year-old Canadian born artist looking to dive into that pool next, hoping to get his feet wet with the whole learning experience. He's been a fan of the culture ever since the age of 8 and started dabbling with writing rhymes ever since.
Influenced by other young artists, he draws his inspiration from the likes of Lil Tecca, YNW BSlime, and Lil Mosey.
https://distrokid.com/hyperfollow/slyky/me
If Slyky isn't gaming on his PC, focusing on school, or doing something tech-related, he is likely practicing his craft and creating new music to share with followers.
His current single "Me" is now available on Youtube and the follow up "Life" is already on its way. Check out his channel and subscribe for more music-related news.
INTERVIEW
Why did you first start making music? 
I started making music 4 years ago and i did it because it seemed interesting and i liked music my first song release was in 2019 and it was a song i toke very seriousi
Where are you from? 
I am from Ontario Canada and my background is half Arabic half Guyanese
Where are you now?
Career wise just starting out, location wise still Ontario Canada
Who would you say inspired you the most, as an artist?
The artists that currently inspire me the most would have to be Lil Tecca, Ynw Bslime, Lil mosey, all of which are young artists like myself that are making big moves in the industry.
Talk me through your creative process.
I look for beats online normally, free styling over them until one matches the feeling or vibe I have. From there it's all trial and error until I get something that sticks
Do you remember the first rhyme you wrote?
To be honest it was such a long time ago for me, I started rhyming at 8 so it's a bit of work to remember.
What does Black Lives Matter mean to you?
To me, Black lives matters means that all lives matter, especially black lives because of all the racism still going on
Have you heard the theory that some musicians write their best music while they're depressed or going through a bad time?
Yes I have heard that before, I beleive its true, you are able to get things off your chest that way, and have more to say.
What were your grades like at school?
Well I'm still in school and my grades are pretty good at the moment.
You went to school – were there other kids there who wanted to be a rapper? 
Still being in school a lot of other kids ask me to feature on their own tracks, so rappers are all around.
Do you have a mantra? 
At the moment no I don't believe I have a mantra, just keep going and making music is what's on my mind.
Your opinion on 6ix9ine in light of latest events? 
In regards to Tekashi I think that him snitching was a good and bad move for him. Nothing more to say on it though.
What's the best compliment you've ever received about your music?
I've been told that I'm really good and clearly have a talent worth sharing and exploring.
What's the coolest, most important show you've played to date (the kind of show you'd like to play more of)? 
I actually have yet to play a show, being 12 it's not the easiest thing to do for I am just starting to take music a lot more seriously
What's your latest release? 
My latest release is "Life" by Slyky, Me of course haha
Who do people say you sound like?
A lot of people say I sound like Ynw Bslime, similar flow and vocal performance
What are you focusing your time on now (e.g., recording a new record, touring the Midwest, writing, etc.)?
Right now I am mainly focusing on writing better and making better music, as well as just making more music in general.
Jason Soto is a HipHop enthusiast with love for everything generated by the culture. He fell in love with music during the first decade of his life and spent most of his teenage years as a DJ. He began to dabble in writing and rapping after being introduced to battle rap and found the art form to be extremely exciting and innovative. As an adult, his own personal interest has lead him to become a freelance columnist, a HipHop ghostwriter, and a cover art designer.
The post Slyky: Diving into the Talent Pool appeared first on Raptology: Rap News – Rap Music – Rap Contests – Rap Articles.
Slyky: Diving into the Talent Pool
❤Shy Paris Entertainment ||||| Promotion and Booking Agency. For the latest Reggae / Dancehall / Rnb Music. Please contact us for any bookings, interviews, endorsements or submission of their music at shyparisentertainment@gmail.com or CONTACT: Email: shyparisentertainment@gmail.com Facebook: ShyParis Youtube: @Shyparis Twitter: @Shyparisent Instagram: shyparisentertainment Whatsapp: 1-437-259-3399 ✶✶✶✶✶✶✶✶✶✶✶✶✶✶✶✶✶✶✶✶✶✶✶✶✶✶✶✶✶✶✶✶✶✶✶✶✶✶✶✶✶✶✶✶✶✶✶✶✶✶
SHY PARIS ENTERTAINMENT COMPANIES
✅ ShyParisentertainment.co – https://shyparisentertainment.co
✅ Shyparisbookings.com – https://shyparisbookings.com
✅ Linkzradio.com – https://linkzradio.com
✅ Klublinks.com – https://klublinks.com
✅ Shypariswebdesign.com – https://shypariswebdesign.com
✅ ❤️ Shyparis – htttps://shyparis.com❤️