Tyme holds back no punches on upcoming single "Holly Anna Lisa"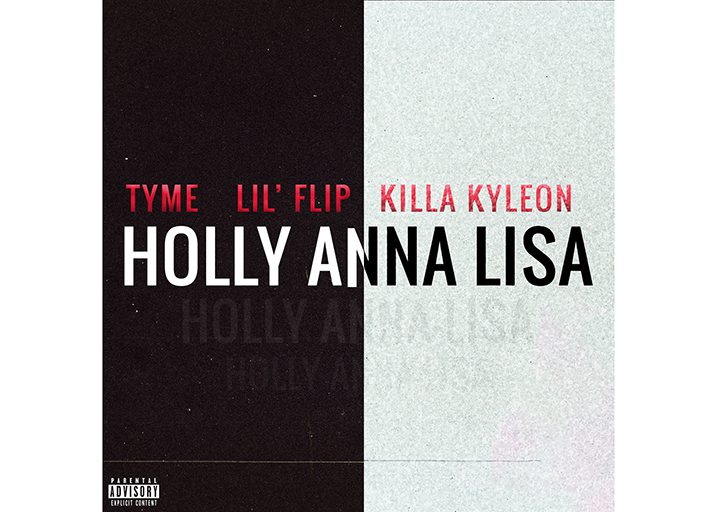 With his upcoming single "Holly Anna Lisa" dropping on February 26th, Tyme is preparing the stage for hip-hop conquest.
Born and raised in the South West of Houston, Texas, Tre Garcia, respected and known in the music industry as Tyme, has always had a way with words behind a mic. His insight and lyrical wordplay have always been leagues ahead of his time and he continues to manifest flows and rhyme schemes that place him among some of hip-hop's greatest. His legacy started as half of the rap duo TymeZone beside his homeboy, but when they parted ways to pursue their solo careers, he adopted the now iconic name Tyme.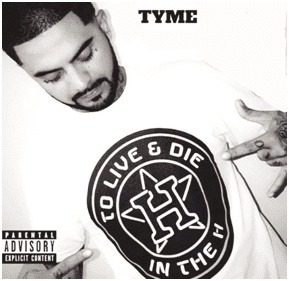 Blessed with the talent of a top tier lyricist and the vision to piece sounds together to create hits without the loss of meaning and flaming bars, Tyme is a rare breed of rapper in the modern era of hip-hop. His music holds true to his character, authentic and created from a place of experience and passion. Tyme is like Picasso, painting how he feels, expressing his feelings and emotions. This depth of expertise has brought many memorable milestones in hip-hop, some of which includes performing in Austin TX for Chamillionaire's last show and doing a show with his big brother and mentor, Rasheed from DopeHouse Records. Rasheed has been a voice of sound advice and guidance in Tyme's career and has been a major influence and support throughout his rise to where he stands today.
View this post on Instagram
Tyme has since worked with some of the legends that would be regular rotations in his playlist. He is currently promoting the release of his upcoming single "Holly Anna Lisa" scheduled for a February 26th release under Price Royalty Publishing. The track is exactly what you can expect from a perfectionist like Tyme. "Holly Anna Lisa" comes from the chorus or topline vocals of the songs. Simply put, the track is the truth. Tyme takes the southern trap sound and bends it to his will, making it his own. When Publisher and Manager of Price Royalty Publishing, Jeseka Price brought the beat to Tyme months ago, he caught the vibe, and the rest was history. Tyme goes crazy over the beat, dissecting syllables and piecing them together like a surgeon with the mic.
"Holly Anna Lisa" will be the talk of the industry upon its release and sure to make Tyme's team and kids proud of his latest masterpiece. Follow Tyme and stream his current projects while awaiting the release of his new single "Holly Anna Lisa."
---
LINKS:
Youtube Channel / "FACTS" Video: https://www.youtube.com/watch?v=sKa8FMrf4LY&feature=youtu.be
Spotify: https://open.spotify.com/artist/5MawyKiMGk8vVLVVWLfUVk?si=VuVRaQ8WSVWmJbzzmTah1Q
Apple Music: https://music.apple.com/us/artist/tyme/1462655716
"Holly Anna Lisa" 1min Preview: https://youtu.be/lNuSLdtiAa4
Imo Wimana Chadband, known to the creative world as Wimana, is a music enthusiast, songwriter, poet, author, and screenwriter, with 10+ years' experience working in the creative world.
His love for hip-hop/rap music and writing was discovered in his years at High School, and the rest is as they say, history. Wimana's passion for journalism and writing would lead to him releasing several creative projects personally, as well as provide writing services professionally for clients globally.
He has written and curated content for various blogs and websites with his unique writing style, and continues to expand his arsenal to give readers the best experience through his work.
The post Tyme holds back no punches on upcoming single "Holly Anna Lisa" appeared first on Raptology: Rap News – Rap Music – Rap Contests – Rap Articles.
Tyme holds back no punches on upcoming single "Holly Anna Lisa"
Linkz Radio is a Division of
❤Shy Paris Entertainment ||||| International Spectacular Events, Stellar Event Planning and Management, & Celebrity Booking Agency. Please contact us as we can provide you with both international and/or local renowned full service event planning and management, & celebrity bookings at shyparisentertainment@gmail.com or
CONTACT: Email: shyparisentertainment@gmail.com
Facebook: ShyParis Youtube: @Shyparis Twitter: @Shyparisent Instagram: shyparisentertainment Whatsapp: 1-437-259-3399
✶✶✶✶✶✶✶✶✶✶✶✶✶✶✶✶✶✶✶✶✶✶✶✶✶✶✶✶✶✶✶✶✶✶✶✶✶✶✶✶✶✶✶✶✶✶✶✶✶✶
SHY PARIS ENTERTAINMENT COMPANIES
✅ ShyParisentertainment.co – https://shyparisentertainment.co
✅ Shyparisbookings.com – https://shyparisbookings.com
✅ Linkzradio.com – https://linkzradio.com
✅ Klublinks.com – https://klublinks.com
✅ Shypariswebdesign.com – https://shypariswebdesign.com
✅ ❤️ Shyparis – htttps://shyparis.com❤️
Powered by WPeMatico