What Next Ryan?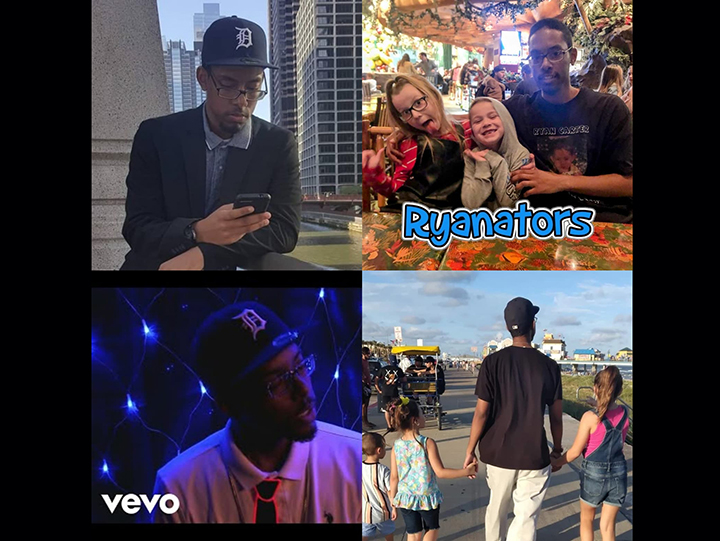 The ever mystifying enigma that is Ryan Carter continues to baffle, confuse, inspire, and amaze his audience. With an unexpected return to music upon the release of his much anticipated 9th studio album "The Setup", Ryan seemingly is keeping one foot in music while the other foot dangles precariously in several other ventures.
Delivered to the world via his imprint Crazyone-Worldwide on 2/22/22, the 14 track album could be a nod to duality, numerology, or his dual lifestyles. The content within this album is typical of a Ryan Carter production, the usual themes of self-deprecation, public indecency, and exaggerated satirical views of society are present. Although, something about this particular album feels different. Gone are the outreaching skits aimed at society's shortcomings as heard in his earlier work (pre-2015), none of the preaching soapbox narratives.
This album gets right to the entertaining and witty lyrics that made Carter an award-winning songwriter. A few comedic skits put Ryan directly in the crosshairs as typical with his interludes and it doesn't feel drawn out or frivolous. Vocals are tight and production is some of the best we've heard on a Ryan Carter project. Ryan sounds like a seasoned artist who knows where he is in his musical career and is comfortable with it. Dare I say, he has gone "middle-of-the-road" without becoming watered-down or bland.
The more perplexing aspect of this artist is in his time away from music. Carter has become something of a youth mentor in the last few years. From his public appearances to his social media content, Ryan focuses on what he has coined "Ryanators". The information that we could gather from his official sources list this group as somewhat similar to Big Brothers, Big Sisters of America, but exclusive to Ryan Carter's fandom. This is something we wanted to spotlight because hip-hop artists are not often portrayed in the best light.
We don't know what the future holds for Ryan Carter, I'm not sure we ever really did. He has always been one to take the unconventional road, surprise us, and leave us amazed; that is still true to this day. We do know that he has solidified his legacy in music with projects that continue to get plays a decade after his entrance into the industry and work outside of music that has made him a beloved figure among many.
Social Media:
Spotify: https://bit.ly/RyaCart91
TikTok: https://tiktok.com/@ryacart91
Instagram: https://www.instagram.com/ryacart91
Facebook: https://www.facebook.com/RyanCompassCarter
The post What Next Ryan? appeared first on Raptology: Rap News – Rap Music – Rap Contests – Rap Articles.
Powered by WPeMatico
What Next Ryan?
Linkz Radio is a Division of
❤Shy Paris Entertainment ||||| International Spectacular Events, Stellar Event Planning and Management, & Celebrity Booking Agency. Please contact us as we can provide you with both international and/or local renowned full service event planning and management, & celebrity bookings at shyparisentertainment@gmail.com or
CONTACT: Email: shyparisentertainment@gmail.com
Facebook: ShyParis Youtube: @Shyparis Twitter: @Shyparisent Instagram: shyparisentertainment Whatsapp: 1-437-259-3399
✶✶✶✶✶✶✶✶✶✶✶✶✶✶✶✶✶✶✶✶✶✶✶✶✶✶✶✶✶✶✶✶✶✶✶✶✶✶✶✶✶✶✶✶✶✶✶✶✶✶
SHY PARIS ENTERTAINMENT COMPANIES
✅ ShyParisentertainment.co – https://shyparisentertainment.co
✅ Shyparisbookings.com – https://shyparisbookings.com
✅ Linkzradio.com – https://linkzradio.com
✅ Klublinks.com – https://klublinks.com
✅ Shypariswebdesign.com – https://shypariswebdesign.com
✅ ❤️ Shyparis – htttps://shyparis.com❤️