Artist Spotlight: King of Bounce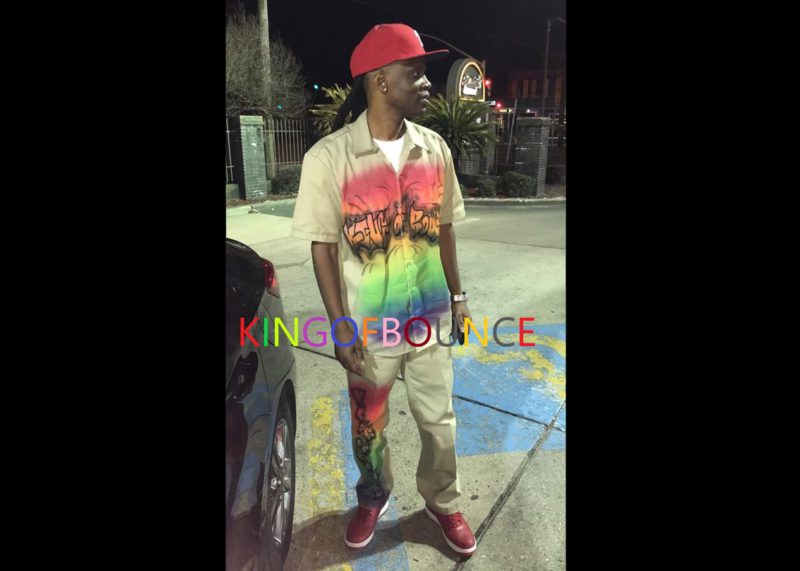 His rap name is Kingofbounce. He's from New Orleans and decided to take the local flavors of music and spin them into his own style of rap that's called New Orleans Bounce. This high energy style is a mixture of the famous triggerman beat and musical samples. He took his local, stylized flare and started out in the city of New Orleans itself.
His local start in the music scene was by performing on q93 radio in a local rap competition called the 9'oclock props with DJ Wild Wayne. Q93 is a hopping urban radio station in the city, and can also be heard on iHeartRadio.com wherever you are. Wild Wayne is just one of their DJ's, and his show plays weekdays from two to seven in the afternoon. The chance to be on the show in the afternoon during some of the peak listening hours meant a lot to Kingofbounce, and it definitely helped start his career.
An even bigger boost was when one of his songs appeared on Master P's Platinum download album, Down South Hustlers.
A rapper and philanthropist, He is very grateful for Master P taking an interest in his work and giving him a chance to spread his music to an ever wider audience. The compilation album itself dropped in 1995, a premier release for the record company at the time.
Five years later he released his own CD. The 2000 CD was called Me N Ma Dawgs. It sold over 30,000 copies, which he considered a pretty good sale for his first solo release. He had some boosts from working with other artists, of course, but managing to sell so many copies on his own talents truly showed just how far his career had come in so relatively short a time.
Since then, He has performed sold-out shows in New Orleans, Hattiesburg, Mississippi, Gulfport, Mississippi, Montgomery Alabama, Houston, Texas, and Miami, Florida. Though some might call him a regional artist, digital distribution means that he has a potential the audience the size of the entire world. Some might not be that into his own spin on urban music, but considering the sales of his CD and success of his tours outside of New Orleans, it seems pretty clear that kingofbounce appeal is far more than just a local or even regional artist.
His Instagram is @kingofbounce, which is a great way to get a good feel for him and his music. It's also a good way to keep tabs on his new upcoming CD, which he just finished revising and look forward to releasing. He may not be able to perform much these days, but his CD's and music can still be heard by everyone who wants to listen. His high energy music is perfect for getting into the groove with whatever you're doing, and the success of his career so far shows pretty well how good that music is. Feel free to check him out and see what all the fuss is about for yourselves.
Natalia is a Rap and Hip Hop enthusiast. After graduating from The New School of New York's Public Relations Program, she decided to dedicate her life to the music publishing business and to the discovery of new talent. She helps new artists gain exposure to the masses via online marketing and publications.
The post Artist Spotlight: King of Bounce appeared first on Raptology: Rap News – Rap Music – Rap Contests – Rap Articles.
Artist Spotlight: King of Bounce
Linkz Radio is a Division of
❤Shy Paris Entertainment ||||| International Spectacular Events, Stellar Event Planning and Management, & Celebrity Booking Agency. Please contact us as we can provide you with both international and/or local renowned full service event planning and management, & celebrity bookings at shyparisentertainment@gmail.com or
CONTACT: Email: shyparisentertainment@gmail.com
Facebook: ShyParis Youtube: @Shyparis Twitter: @Shyparisent Instagram: shyparisentertainment Whatsapp: 1-437-259-3399
✶✶✶✶✶✶✶✶✶✶✶✶✶✶✶✶✶✶✶✶✶✶✶✶✶✶✶✶✶✶✶✶✶✶✶✶✶✶✶✶✶✶✶✶✶✶✶✶✶✶
SHY PARIS ENTERTAINMENT COMPANIES
✅ ShyParisentertainment.co – https://shyparisentertainment.co
✅ Shyparisbookings.com – https://shyparisbookings.com
✅ Linkzradio.com – https://linkzradio.com
✅ Klublinks.com – https://klublinks.com
✅ Shypariswebdesign.com – https://shypariswebdesign.com
✅ ❤️ Shyparis – htttps://shyparis.com❤️
Powered by WPeMatico