Fr33 Tha Sinner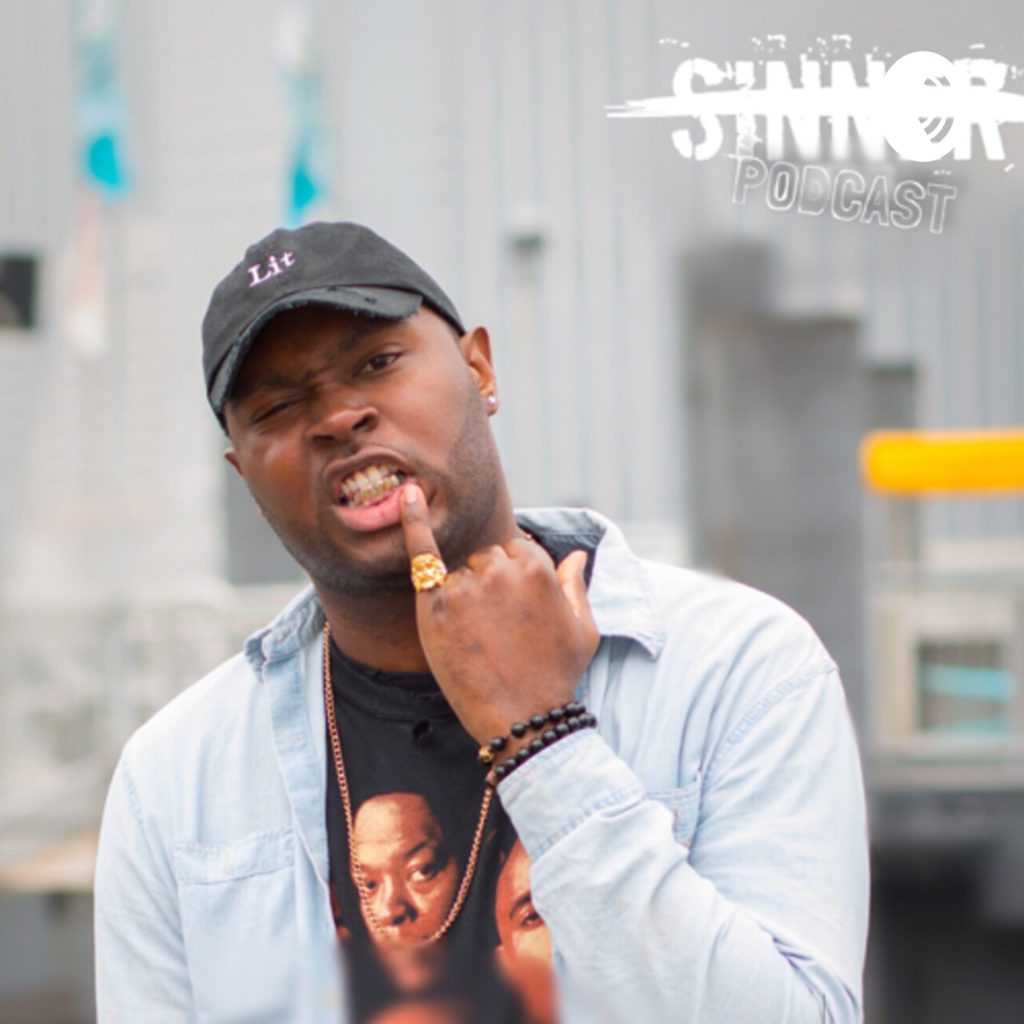 Fr33 Tha Sinner is an up and coming hip-hop artist hailing from The Bronx, NY. He currently has two albums under his belt and has accumulated over 200'000 streams online. His hard hitting bars, that combine the street life with his own inner spiritual journey, continue to hook listeners worldwide. Inspired by artists like J Cole and Meek Mill, Fr33 finds that perfect medium between the old-style of lyrical boom box type rap with heavy trap beats.
The talented rapper is beginning to take over already, with songs like his remix of 6ix9ine and Nicki Minaj's "FeFe" hitting number five on digital DJ pool pop charts. He has alsobeen featured on platforms like 'DramaliketheDJ.com', 'Thisis50.com', 'Sirius XM'. Not to mention, he has even performed shows at the legendary 'Daze Summit' and 'Power 105.1 Fm Showcase in New York City.
The artist name of 'Fr33 The Sinner' is a response to the rappers own life struggles and devotion to helping others heal and find liberation. Growing up in the neighborhood of The Bronx known as "Murdahill" during the late 2000's, Fr33 was surrounded by gangs, drugs and violence. The middle child of five other siblings, he saw his Syblings incarcerated and youngest go through the childcare system, whilst his parents struggled with addiction and balancing their responsibilities. Fr33 found comfort in looking out for his younger brother, as well as hip-hop. Fr33 would rap on his older sisters karaoke machine, which acted as an emotional release for him during troubled times. Like many though, the rapper was eventually seduced by gang culture and organized crime.
It wasn't until one fateful day that he  and a friend was pulled over by police while he had drugs, weapons and gang paperwork in his car. He prayed and made a deal with God for his freedom and his prayers were answered.  Miraculously the police let him go. From this day on, Fr33 Tha Sinner was born again and the rapper decided to leave behind his criminal lifestyle. Aiming to help inspire others to find the same freedom he has found within himself. From 2015, Fr33 worked himself up from the bottom. He was homeless at first but worked in a fast food place to save money and slowly start building his home studio from scratch. He has went on to release two full albums, book local events and even began printing his own merch. Fr33 and his team are currently promoting 'The Othaside', an album that he says will merge Fr33's faith with hip-hop and show the 'Othaside' of the artist.
Website : Fr33thasinner.com
All Social Media : @fr33thasinner
Music – 
The Othaside : https://distrokid.com/hyperfollow/fr33thasinner/fFCT
The Fr33World: https://distrokid.com/hyperfollow/fr33thasinner/bqG5
Natalia is a Rap and Hip Hop enthusiast. After graduating from The New School of New York's Public Relations Program, she decided to dedicate her life to the music publishing business and to the discovery of new talent. She helps new artists gain exposure to the masses via online marketing and publications.
The post Fr33 Tha Sinner appeared first on Raptology: Rap News – Rap Music – Rap Contests – Rap Articles.
Fr33 Tha Sinner
❤Shy Paris Entertainment ||||| Promotion and Booking Agency. For the latest Reggae / Dancehall / Rnb Music. Please contact us for any bookings, interviews, endorsements or submission of their music at shyparisentertainment@gmail.com or CONTACT: Email: shyparisentertainment@gmail.com Facebook: ShyParis Youtube: @Shyparis Twitter: @Shyparisent Instagram: shyparisentertainment Whatsapp: 1-437-259-3399 ✶✶✶✶✶✶✶✶✶✶✶✶✶✶✶✶✶✶✶✶✶✶✶✶✶✶✶✶✶✶✶✶✶✶✶✶✶✶✶✶✶✶✶✶✶✶✶✶✶✶
SHY PARIS ENTERTAINMENT COMPANIES
✅ ShyParisentertainment.co – https://shyparisentertainment.co
✅ Shyparisbookings.com – https://shyparisbookings.com
✅ Linkzradio.com – https://linkzradio.com
✅ Klublinks.com – https://klublinks.com
✅ Shypariswebdesign.com – https://shypariswebdesign.com
✅ ❤️ Shyparis – htttps://shyparis.com❤️