Genesix releases "9 Tails"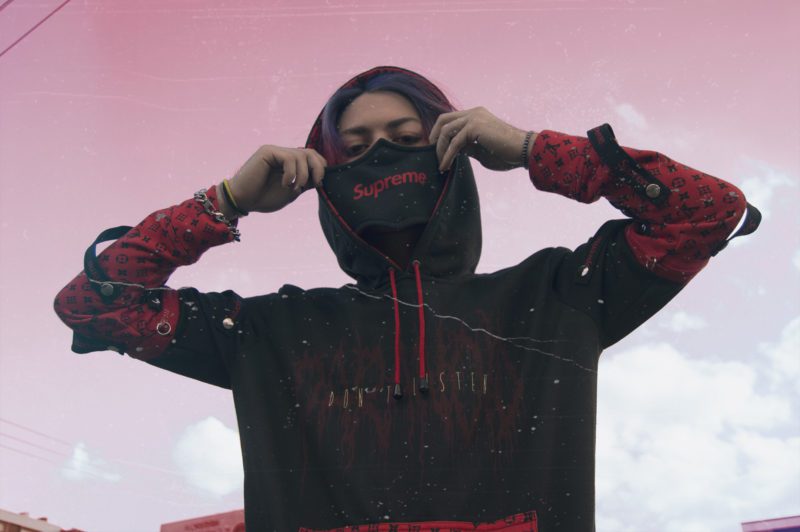 The nine tailed fox, from the Naruto series, is what Genesix's latest single is about, the rapper from LA releases "9 Tails" on his birthday, July 24th. His latest track can be described as the "ultimate anime rap".
His delivery on this song is as intense as the lyrics. When he raps about shooting, robbing people, and even selling fake black airs, some point in the track he says "it's cap" as in he's not being serious. It's almost like a parody, then there's a part on the track where he mentions he's not the one doing this, but the nine tails, just like in Naruto, he's not responsible for what he's doing when he's angry or on nine tails mode, which it adds up perfectly when you hear a second voice with a more growling tone on minute 1:18.
Hulda Hicks was born in Brooklyn, NY in the late '70s, at the time when Hip-Hop music was just emerging as an art form. Her entire life was influenced by the culture, having grown up in the epicenter of the creative movement.
As a trained musician and vocalist, Hulda got exposed to the industry in her twenties and has worked on projects with iconic figures such as the Chiffons, the Last Poets, and Montell Jordan, to name a few. Her passion for music extended past the stage on to the page when she began to write ad copy and articles as a freelancer for several underground publications.
A written review from "Jubilee Huldafire" is as authentic as it gets, hailing from one creative mind that has a unique voice, on paper and in person.
The post Genesix releases "9 Tails" appeared first on Raptology: Rap News – Rap Music – Rap Contests – Rap Articles.
Genesix releases "9 Tails"
Linkz Radio is a Division of
❤Shy Paris Entertainment ||||| International Spectacular Events, Stellar Event Planning and Management, & Celebrity Booking Agency. Please contact us as we can provide you with both international and/or local renowned full service event planning and management, & celebrity bookings at shyparisentertainment@gmail.com or
CONTACT: Email: shyparisentertainment@gmail.com
Facebook: ShyParis Youtube: @Shyparis Twitter: @Shyparisent Instagram: shyparisentertainment Whatsapp: 1-437-259-3399
✶✶✶✶✶✶✶✶✶✶✶✶✶✶✶✶✶✶✶✶✶✶✶✶✶✶✶✶✶✶✶✶✶✶✶✶✶✶✶✶✶✶✶✶✶✶✶✶✶✶
SHY PARIS ENTERTAINMENT COMPANIES
✅ ShyParisentertainment.co – https://shyparisentertainment.co
✅ Shyparisbookings.com – https://shyparisbookings.com
✅ Linkzradio.com – https://linkzradio.com
✅ Klublinks.com – https://klublinks.com
✅ Shypariswebdesign.com – https://shypariswebdesign.com
✅ ❤️ Shyparis – htttps://shyparis.com❤️
Powered by WPeMatico