LuckyDesigns Is the Go-to Graphic Designer for Fire Rap Cover Art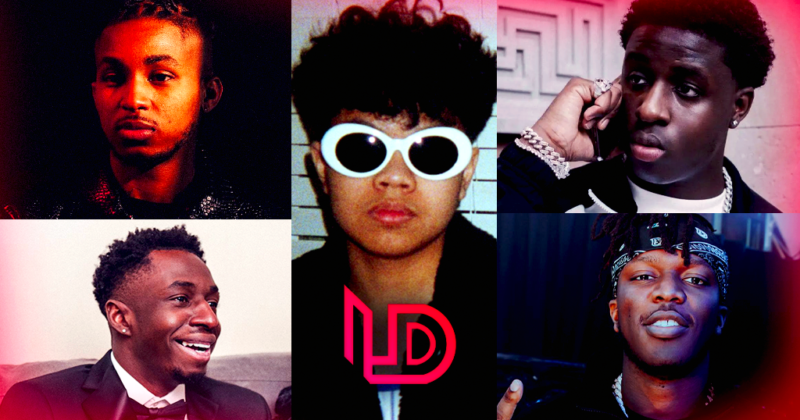 Since breaking into the music industry, LuckyDesigns' work has been featured on the cover art of hit singles by mainstream artists.
Lucky Nunthatee aka LuckyDesigns is the American Graphic Designer and video editor adding his creative touch to the cover art of hip hop bangers from some of rap's biggest names. His come up began as a child, self-teaching himself the art of graphic designing on his iPhone and iPad via graphic designers on YouTube who influenced his passion. Inspired by longtime collaborator, DTG, LuckyDesigns persevered and refined his art to one that captured the attention of mainstream artists. His first big moment came with the making of the cover art for the hit song, "Theresa" whose music video has surpassed 1 million views and earned the coveted GRM Daily Plaque.
To date, his work holds credits on songs by DDG, ComedyShortsGamer, AJ x Deno, Swift Quis, Poudii, DTG, and one of his biggest clients, KSI for whom he did the cover art of the unreleased track, "Rari." LuckyDesigns' genius continues to shine light on his growing presence in the industry with talents that add extra meaning to songs and projects through graphics. He is a specialist whose talent is still evolving and drawing closer to perfection.
While his name is rising higher into the ranks of some of the greatest of the craft, LuckyDesigns also adds to his legacy making YouTube videos and doing movie acting. His ambitions continue to push him ahead of the game and bring him success, but even more, LuckyDesigns doesn't get lost in his growing fame. As a treasured graphic designer of hip hop, he aims to not only better his artform, but better his character as a human being and expand into bigger and more positive things.
Check out his work, and follow his path to growth via his social media accounts.
Instagram: @luckydesigns_
Twitter: @luckydesign_
The post LuckyDesigns Is the Go-to Graphic Designer for Fire Rap Cover Art appeared first on Raptology: Rap News – Rap Music – Rap Contests – Rap Articles.
Powered by WPeMatico
LuckyDesigns Is the Go-to Graphic Designer for Fire Rap Cover Art
Linkz Radio is a Division of
❤Shy Paris Entertainment ||||| International Spectacular Events, Stellar Event Planning and Management, & Celebrity Booking Agency. Please contact us as we can provide you with both international and/or local renowned full service event planning and management, & celebrity bookings at shyparisentertainment@gmail.com or
CONTACT: Email: shyparisentertainment@gmail.com
Facebook: ShyParis Youtube: @Shyparis Twitter: @Shyparisent Instagram: shyparisentertainment Whatsapp: 1-437-259-3399
✶✶✶✶✶✶✶✶✶✶✶✶✶✶✶✶✶✶✶✶✶✶✶✶✶✶✶✶✶✶✶✶✶✶✶✶✶✶✶✶✶✶✶✶✶✶✶✶✶✶
SHY PARIS ENTERTAINMENT COMPANIES
✅ ShyParisentertainment.co – https://shyparisentertainment.co
✅ Shyparisbookings.com – https://shyparisbookings.com
✅ Linkzradio.com – https://linkzradio.com
✅ Klublinks.com – https://klublinks.com
✅ Shypariswebdesign.com – https://shypariswebdesign.com
✅ ❤️ Shyparis – htttps://shyparis.com❤️