Rabbit Mr. Do It – "Like A Star" (Official Music Video)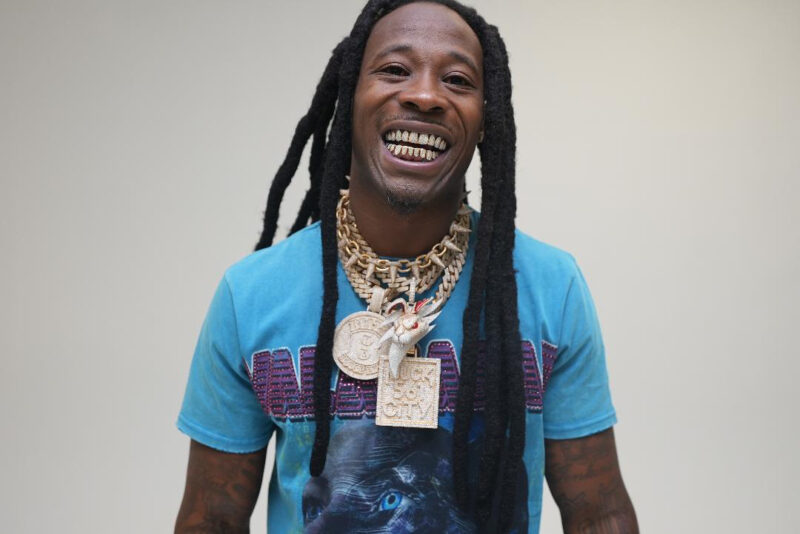 Rabbit Mr. Do It is back on the scene with his latest single, "Like A Star." The talented free agent NFL cornerback Jenoris Jenkins is known for his talents on the field, but now he is on a different level. His hits on the field are turning into hits in the booth. 
His newest single shows him flexing, hanging out the window of a whip with his homies in a fire SUV truck. "Jackrabbit," aka Mr. DO IT, will be a household name if he commits his time to music like he did to football. 
He is known for his flashy plays, and now he has taken off the helmet so everyone can see who he is. The new single is the latest from his BLITZ HOUSE imprint. 
There has been a lot of talk about how his transition will fare, but he knows that he will give music his all. He shouts out his family on the dope new track and further proves why he has been the breadwinner in his tribe for the longest. 
Watch the music video from the ex-NFL star Rabbit Mr. Do It today!
Instagram : @clampz2.0
Instagram : @rabbit_mrdoit
tiktok: @rabbit_mr.doit
Hulda Hicks was born in Brooklyn, NY in the late '70s, at the time when Hip-Hop music was just emerging as an art form. Her entire life was influenced by the culture, having grown up in the epicenter of the creative movement.
As a trained musician and vocalist, Hulda got exposed to the industry in her twenties and has worked on projects with iconic figures such as the Chiffons, the Last Poets, and Montell Jordan, to name a few. Her passion for music extended past the stage on to the page when she began to write ad copy and articles as a freelancer for several underground publications.
A written review from "Jubilee Huldafire" is as authentic as it gets, hailing from one creative mind that has a unique voice, on paper and in person.
The post R<strong>abbit Mr. Do It – "Like A Star" (Official Music Video)</strong> appeared first on Raptology: Rap News – Rap Music – Rap Contests – Rap Articles.
Rabbit Mr. Do It – "Like A Star" (Official Music Video)
❤Shy Paris Entertainment ||||| Promotion and Booking Agency. For the latest Reggae / Dancehall / Rnb Music. Please contact us for any bookings, interviews, endorsements or submission of their music at shyparisentertainment@gmail.com or CONTACT: Email: shyparisentertainment@gmail.com Facebook: ShyParis Youtube: @Shyparis Twitter: @Shyparisent Instagram: shyparisentertainment Whatsapp: 1-437-259-3399 ✶✶✶✶✶✶✶✶✶✶✶✶✶✶✶✶✶✶✶✶✶✶✶✶✶✶✶✶✶✶✶✶✶✶✶✶✶✶✶✶✶✶✶✶✶✶✶✶✶✶
SHY PARIS ENTERTAINMENT COMPANIES
✅ ShyParisentertainment.co – https://shyparisentertainment.co
✅ Shyparisbookings.com – https://shyparisbookings.com
✅ Linkzradio.com – https://linkzradio.com
✅ Klublinks.com – https://klublinks.com
✅ Shypariswebdesign.com – https://shypariswebdesign.com
✅ ❤️ Shyparis – htttps://shyparis.com❤️