JamesEarlWoodz: The Renaissance Man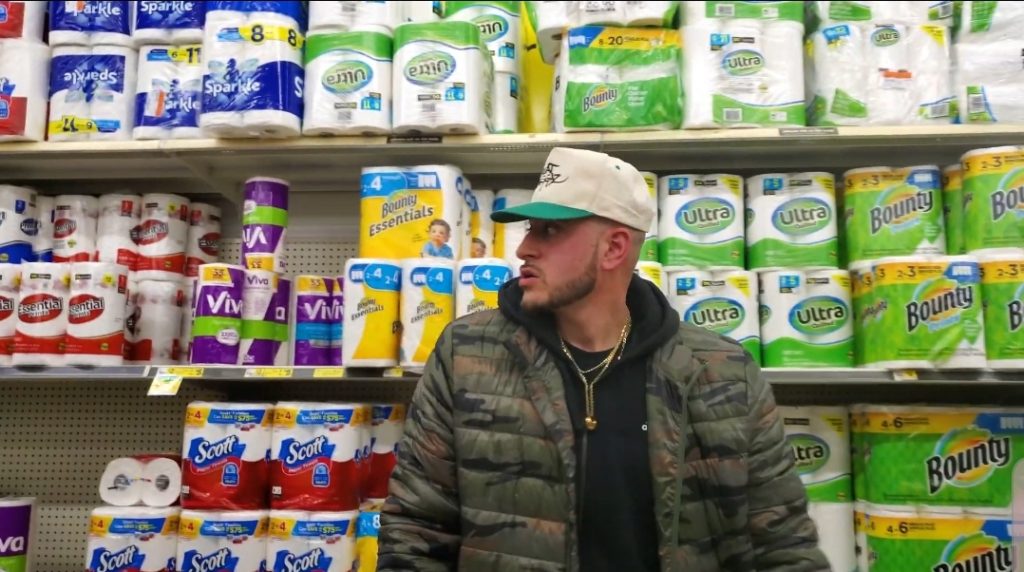 The definition of a Renaissance Man is someone with many significant talents in various subjects. These days it's essential for an artist to expand their expertise in the music industry, and no one knows this importance more than JamesEarlWoodz.
Not only is James a solo artist, but he's also the CEO of Beat Taggaz

as well. With his hands in everything from rapping, singing, songwriting, management, promotion, graphics, and visual design, he defines what it means to be a DIY independent powerhouse.
His debut EP "South Hills" is set for release on Valentine's Day 2020. Laced with smooth vocals and hype melodic hooks, you could likely expect more than a few bangers on this freshman project. The first single off the EP is a song titled "Cut a Check" and is produced by Beat Taggaz

own DJ Verdict. A video for the track is now available on Youtube, be sure to check it out for a sneak peek of what's in store this coming year.
If February is too long of a wait, you can always check out some of his previous work on Apple Music, Spotify, and Soundcloud. For other business inquiries and to stay updated on music-related news, be sure to follow James at @jamesearlwoodz on Instagram.
Jason Soto is a HipHop enthusiast with love for everything generated by the culture. He fell in love with music during the first decade of his life and spent most of his teenage years as a DJ. He began to dabble in writing and rapping after being introduced to battle rap and found the art form to be extremely exciting and innovative. As an adult, his own personal interest has lead him to become a freelance columnist, a HipHop ghostwriter, and a cover art designer.
The post JamesEarlWoodz: The Renaissance Man appeared first on Raptology: Rap News – Rap Music – Rap Contests – Rap Articles.
JamesEarlWoodz: The Renaissance Man
❤Shy Paris Entertainment ||||| Promotion and Booking Agency. For the latest Reggae / Dancehall / Rnb Music. Please contact us for any bookings, interviews, endorsements or submission of their music at shyparisentertainment@gmail.com or CONTACT: Email: shyparisentertainment@gmail.com Facebook: ShyParis Youtube: @Shyparis Twitter: @Shyparisent Instagram: shyparisentertainment Whatsapp: 1-437-259-3399 ✶✶✶✶✶✶✶✶✶✶✶✶✶✶✶✶✶✶✶✶✶✶✶✶✶✶✶✶✶✶✶✶✶✶✶✶✶✶✶✶✶✶✶✶✶✶✶✶✶✶
SHY PARIS ENTERTAINMENT COMPANIES
✅ ShyParisentertainment.co – https://shyparisentertainment.co
✅ Shyparisbookings.com – https://shyparisbookings.com
✅ Linkzradio.com – https://linkzradio.com
✅ Klublinks.com – https://klublinks.com
✅ Shypariswebdesign.com – https://shypariswebdesign.com
✅ ❤️ Shyparis – htttps://shyparis.com❤️